Boisbuchet x Wanted Design 2019
April 18, 2019
Domaine de Boisbuchet is a unique, off-the-wall design destination situated on the French countryside. We are excited to partner again with WantedDesign and XL AIRWAYS  to offer the opportunity for one design student or one-year graduated student to take part in a Boisbuchet's Summer Workshop in 2019. Each year Boisbuchet organizes a series of interdisciplinary workshops where students and professionals from all over the world come together for a week of experimental work with renowned designers, architects and artists. On the occasion of the Bauhaus centenary, the workshops this summer pay tribute to the innovations which that institution spearheaded in the 20th century. Discover the new program for this summer https://www.boisbuchet.org/workshops/2019-season/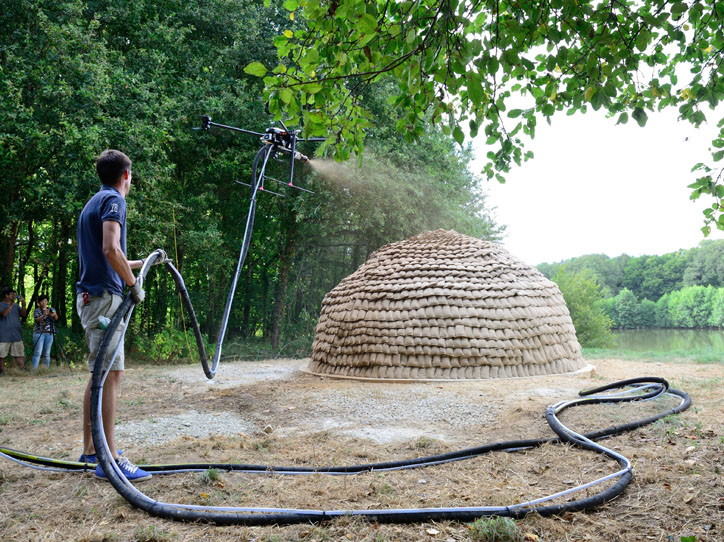 The terms and conditions for our competition are:
– Each participant must be over 18 years old.
– The competition is open to only US based design students or US based one-year graduated students.
– Entries are due May 21st. 2019
– He / She must send to info@wanteddesignnyc.com and to info@boisbuchet.org in one single email: a CV (including a scan of the valid student's ID) and a 250 words paragraph about his / her interest in participating in Boisbuchet's 2019 workshops.
– The competition's winner will receive one free Boisbuchet 2019 summer workshop (worth $1,005.00) www.boisbuchet.org
– The winner will also receive one round trip airfare from NYC to Paris courtesy of XL airways.
– The winner, as selected by Boisbuchet and WantedDesign, will be notified by May 30, 2019 and will have two weeks to confirm the selected workshop (based on availability).
We look forward to your application!