We are proud to announce
the winner of Milano Design Challenge !
May 17, 2019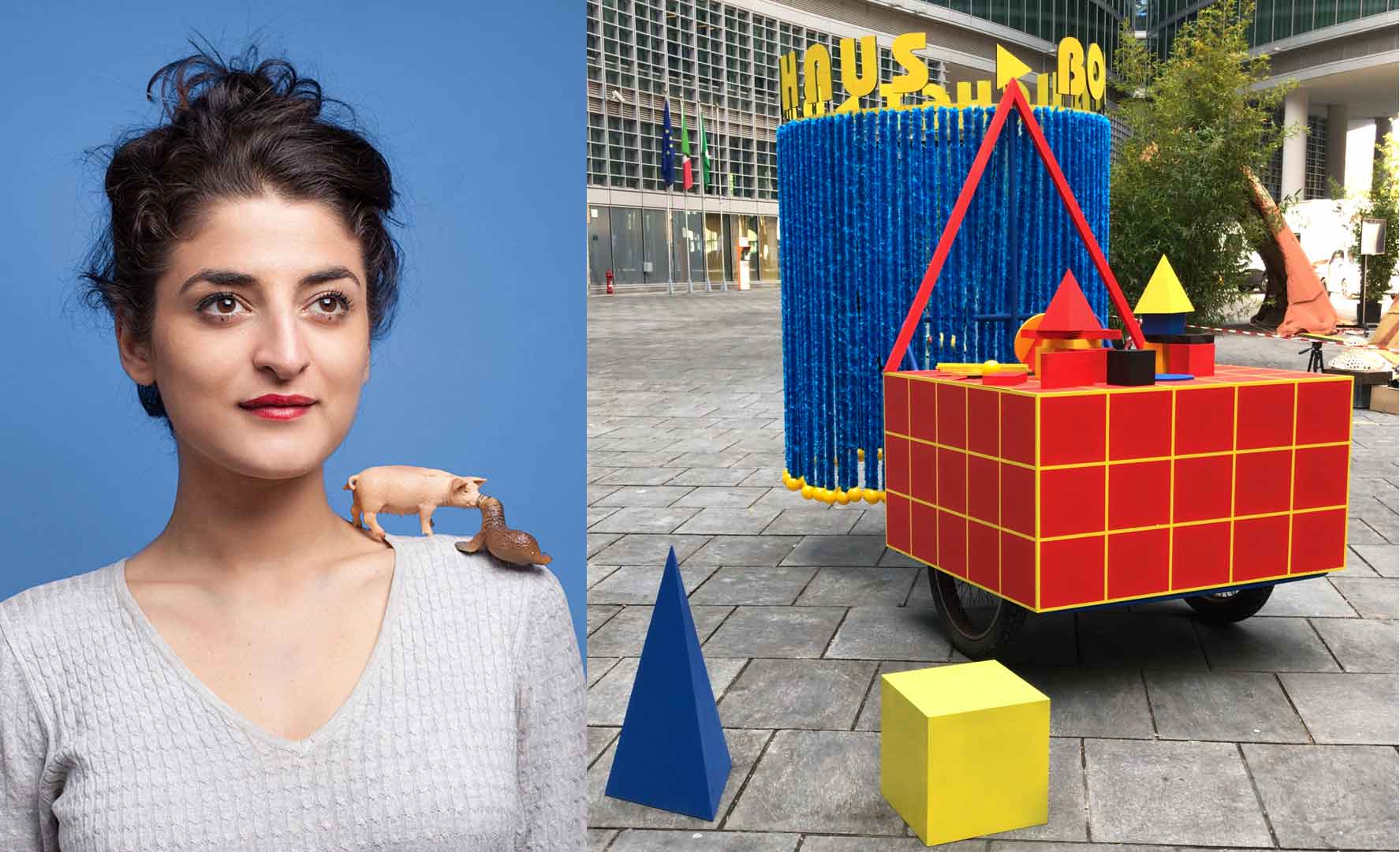 Earlier this year, our team at Boisbuchet set up base in the Isola Design District for Milan Design Week 2019. Former workshop tutor Stephanie Chaltiel created here a series of clay domes for the Palazzo's atrium, and we teamed up with alumna Alexa Trilla of Archicookture for a mini-exhibition of films and objects created in recent workshops. We also travelled all around Milano in a mobile installation designed by Sara Ricciardi. Sara is a multi-disciplinary designer who has worked with the likes of Visionnaire, Coin Casa, and Giorgetti. She was also selected by Wallpaper among the finalists of Next Designer Generation 2018. This year Sara is returning to Boisbuchet to run the workshop Bau-Wow, which aims to redefine spaces by means of colours and shapes. https://www.boisbuchet.org/workshop/bau-wow/ 
In Milano, we let you know via Instagram where you could meet us to take part in a creative competition. The prize – A free workshop this season at Domaine de Boisbuchet. There were lots of great contenders. However, we are excited to announce the winner of the competition is … Elsa Sauveroche! Congratulations! You have won a free workshop this season at Boisbuchet, and the once-in-a-lifetime opportunity to meet and work with the most innovative and influential designers working today.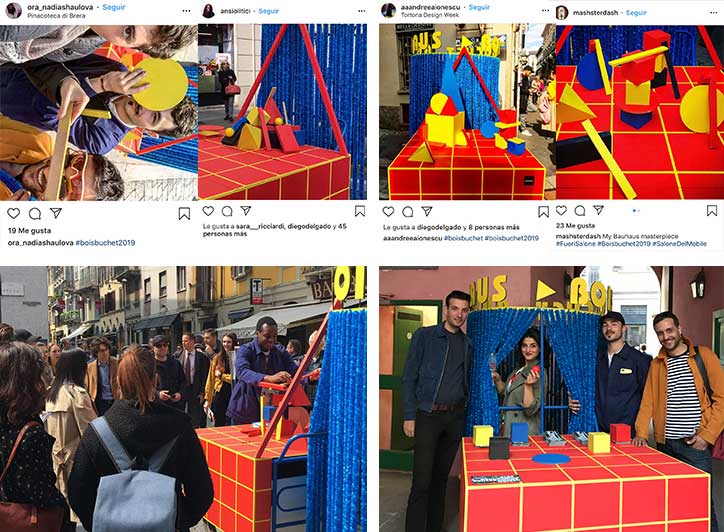 Visitors during Milano Design Week playing with Boisbuchet´s mobile spot and the winner of the challenge Elsa Sauveroche