ATELIERS D'ÉTÉ 2019
30 JUIN – 7 SEPT
Faire l'histoire – Programme d'études pour un nouveau Bauhaus
À l'occasion du centenaire du Bauhaus, nos ateliers d'été rendent hommage aux innovations que cette institution a lancées au XXe siècle. Nous honorerons ses recherches alternatives pour imaginer la société du futur, ses expérimentations interdisciplinaires et son optimisme courageux.
Mais, à la différence de 1919, ce sont aujourd'hui avant tout des exemples de nature, de sciences et de cultures qui sont étudiés afin de développer des produits, des environnements et des services durables. Ainsi à Boisbuchet, nous avons décidé que ces préoccupations seraient la motivation principale de notre travail.
Quelque chose d'autre a changé: les designers, architectes et entreprises d'aujourd'hui – ainsi que nous en tant qu'individus – ne réalisent plus seulement des projets; nous livrons aussi immédiatement leurs contextes et leurs histoires. La re-présentation est devenue une partie intégrante de nous-mêmes et de nos actions. Et comme nous pouvons savoir ce que nous faisons de travers, faire l'histoire n'a jamais été aussi importante.
For over 25 years, CIRECA (Centre International de Recherche et d'Education Culturelle et Agricole), the non-profit organisation running Boisbuchet's program, organises interdisciplinary workshops. Participants from all over the world live and work here together with noted designers, architects, and artists – not to come up with perfect results, but to gain insights into the creative process and the challenges involved.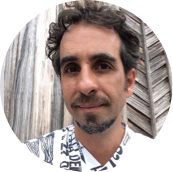 Boisbuchet is a kind of utopian community, where knowledge and relationships wonder together among these surprising buildings.