Collective experiences 1990 – 2020:
A series on Boisbuchet´s history (I/IV)
February 12, 2020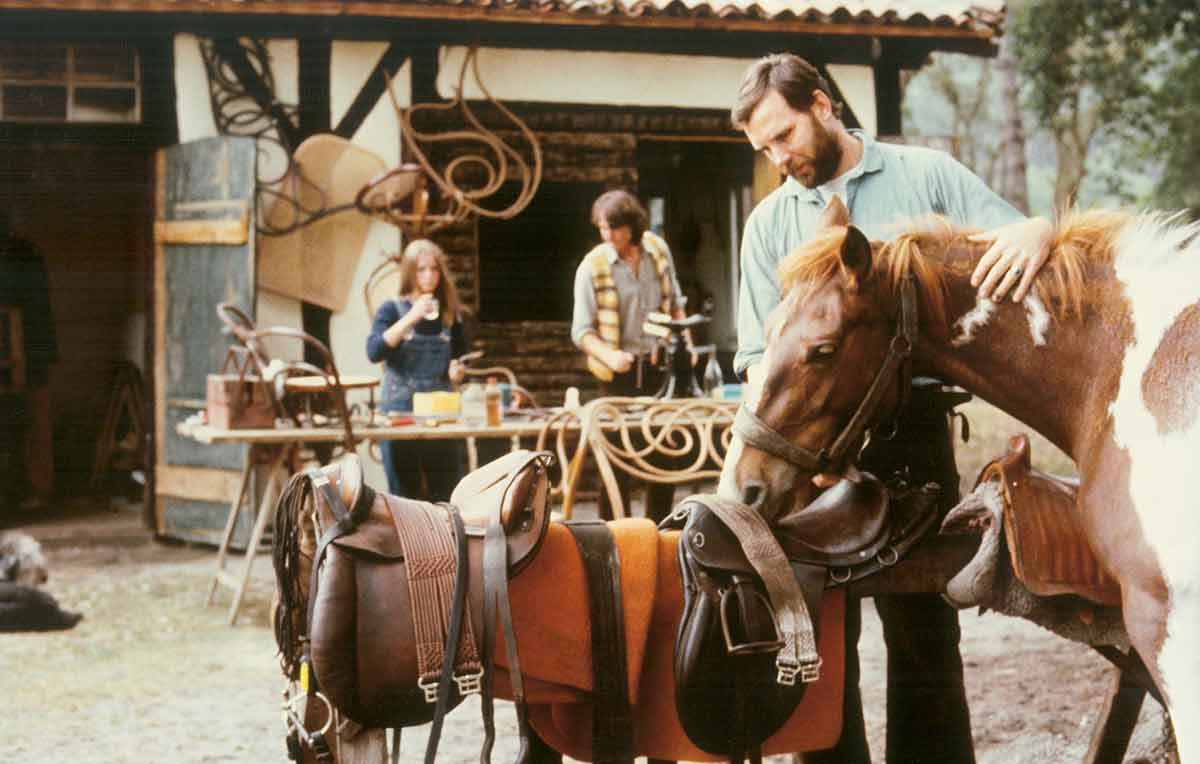 Alexander von Vegesack, Domaine de Boisbuchet´s founder, at Meniquet (France), c. 1980  © CIRECA
In 2020,

Domaine de Boisbuchet 

is celebrating the 30th anniversary of their international summer workshops, today the most renowned and versatile open-air laboratory for design and architecture worldwide.
How did this adventure begin?
Once upon a time, following the acquisition of a large part of his bentwood collection by the Republic of Austria and the City of Vienna, Alexander von Vegesack, founder of the Vitra Design Museum, invested the proceeds in the Domaine de Boisbuchet, a 150-hectare estate in the Charente region of Sout-West France. The purchase made possible the creation of CIRECA (Centre international de Recherche et d´Education Culturelle et Agricole) and gave substance to Alexander´s concept of holding vocational and agricultural workshops in a rural setting.
Subsequent to the opening of the Vitra Design Museum, he conceived of one-week international workshops – these, in their nascent state, were held between 1990 and 1992 in a tent in front of the museum in Weil am Rhein.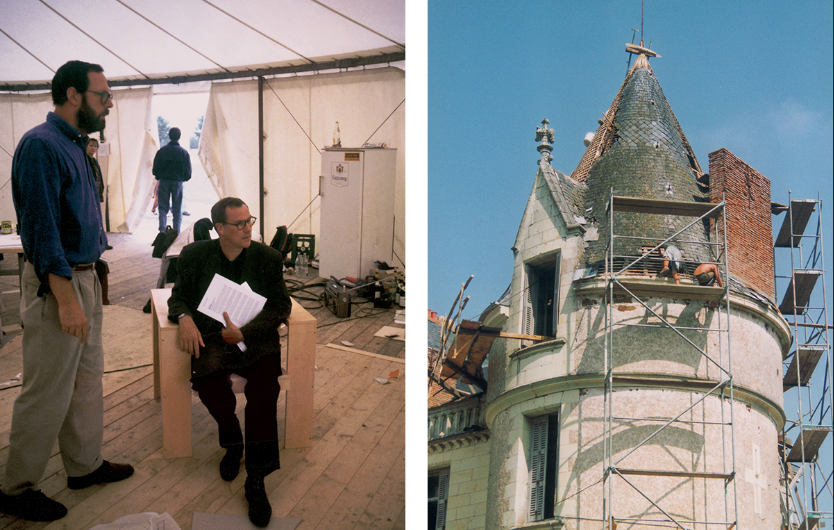 Alexander von Vegesack with Robert Wilson in the tent of the workshops in front of the Vitra Design Museum  (France). 1991  © Vitra Design Museum
Restoration of the roof of the castle of Boisbuchet with students at the Polytechnic in Vilnius, Lithuania, c.1994 © CIRECA
Increasingly succesful and well attended, these, workshop became extensions of the museum's summer educational program. Based primarily on furniture and interior design, they offered differing theoretical and artistic approaches and were led by many designers at an early point in their careers who have since become established names, include Massimo Iosa Ghini, Ron Arad, Borek Sipek, Jasper Morrison and Marc Newson.
In parallel, the epic task of renovating and restoring the Domaine de Boisbuchet into a sustainable estate was undertaken by CIRECA´s vocational workshops up to 1997. The estate ultimately became the venue for the expanding workshops of the Vitra Design Museum, which were now being held in collaboration with the Centre Georges Pompidou, Paris and other leading academic institutions.
Collective experiences 1990 – 2020: A series on Boisbuchet´s history features parts of a text by Paul Haigh and Barbara H. Haigh included in "Adventures with Objects – The Alexander von Vegesack Collection", a catalogue of the exhibition at Fondazione Pinacoteca Giovanni e Marella Agnelli in Torino, edited by Mondadori Electa S.p.A in 2008.