COMPANIES, INSTITUTIONS, SCHOOLS AND PRIVATE EVENTS
The Domaine is available for private and corporate events.
Boisbuchet's magical setting and atmosphere make your occasion here a truly memorable experience. With its superb natural ambiance and an excellent infrastructure, this place is an ideal venue for private festivities, official events and relaxation in the countryside. A multitude of unique historical and contemporary buildings and a lovely 19th century park in the midst of the Charente's splendid nature offer a large variety of possibilities on site and in the surrounding area: private workshops, team building programs, conferences, weddings, anniversaries, photo shootings…
Guests are sure to enjoy our light and airy rooms with views of the verdant French countryside. All rooms are furnished simply and tastefully with antique and modern furniture set on tiled or wooden floors.
Each room has several single beds and a separate room with shower, wash basin and a private lavatory.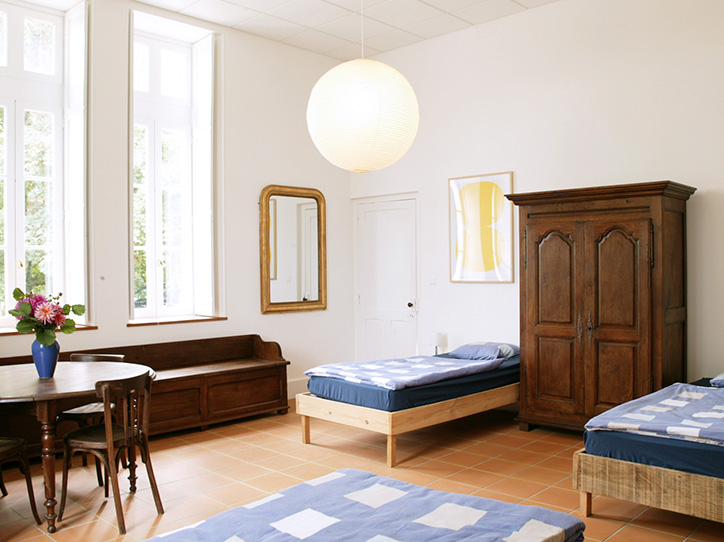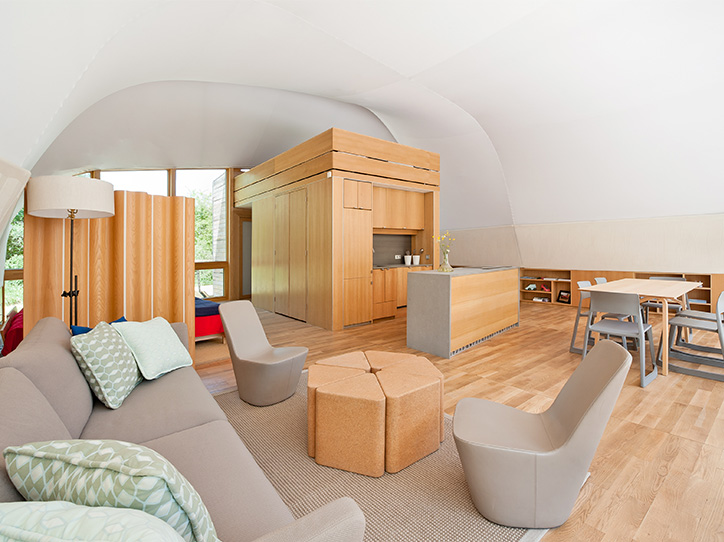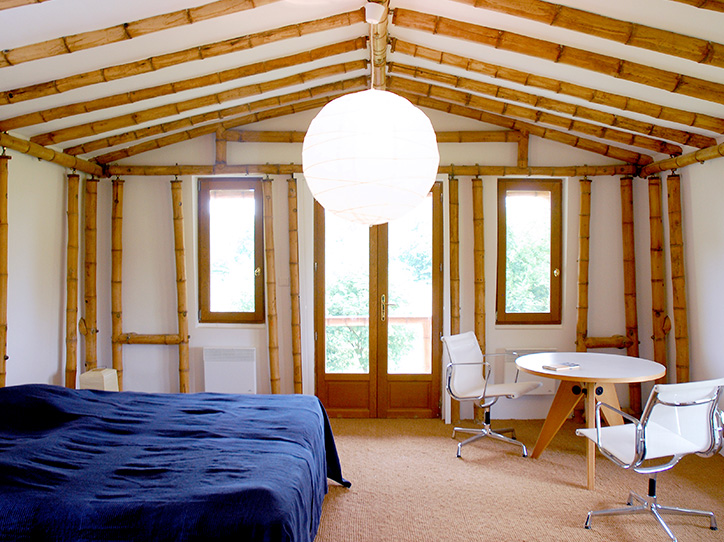 Boisbuchet also offers various buildings for conferences, seminars, presentations, theatre or dance performances and concerts – with a capacity of up to 300 guests. All available pavilions in our "Architectural park" can be seen in our website's "Visit Boisbuchet" section and are available upon request.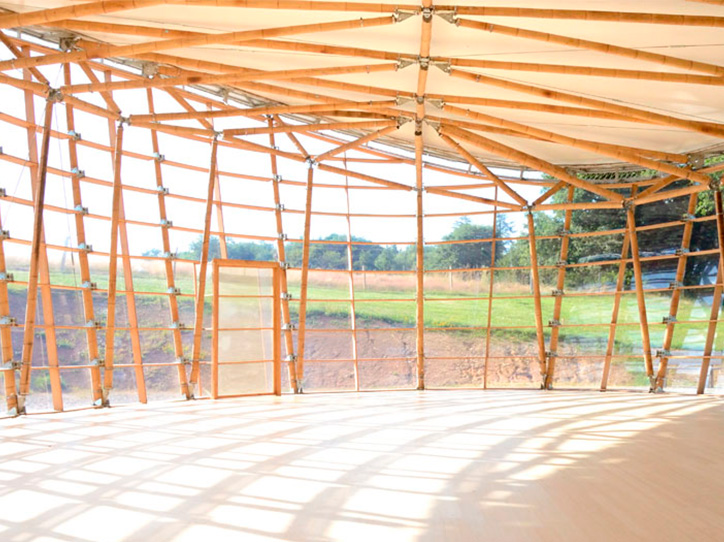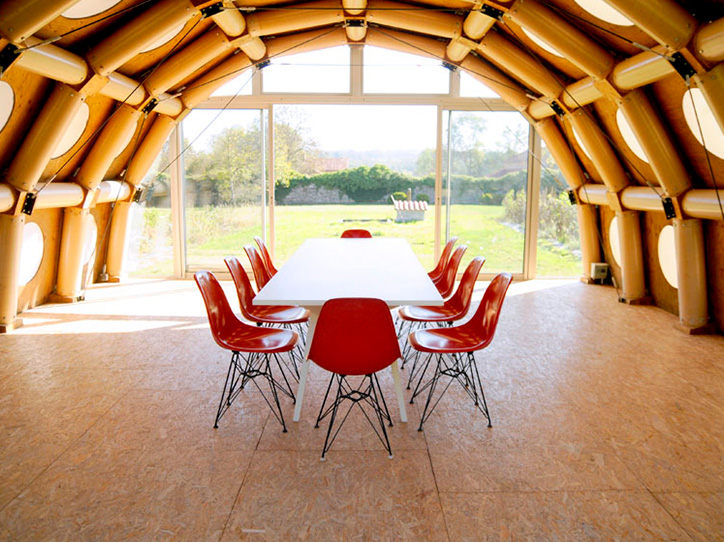 We offer a fully equipped professional kitchen, a small dining room for up to 25 people, our restaurant for up to 90 people, the restored former barn for 300 people and many other facilities – please contact us! External catering is accepted.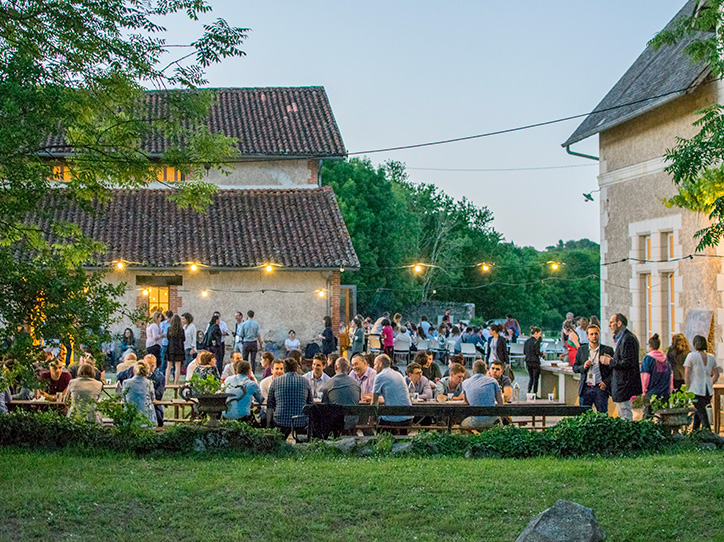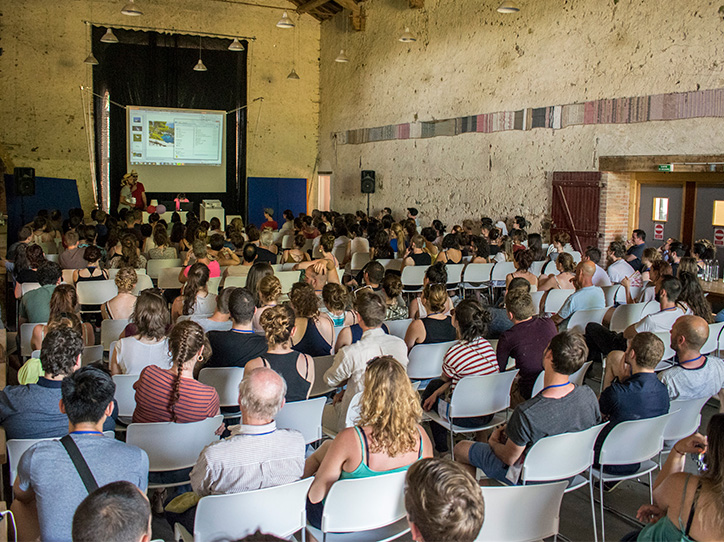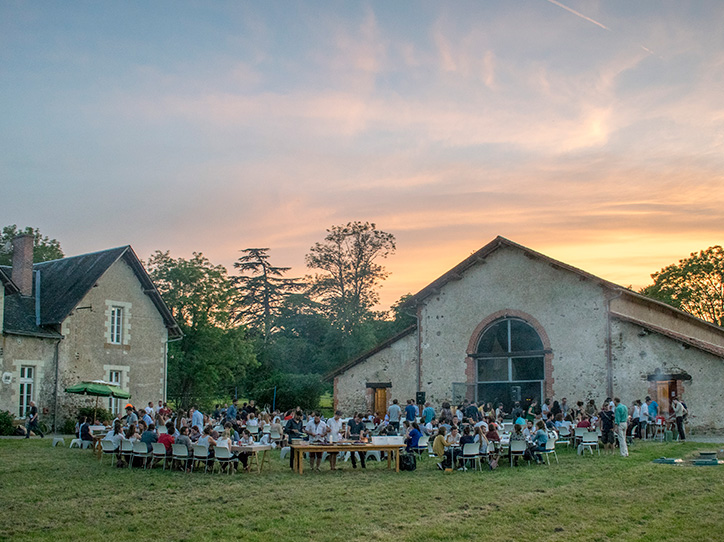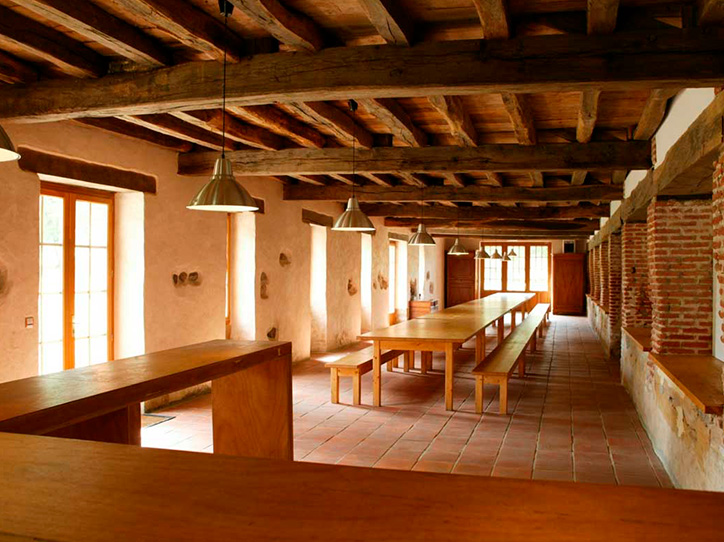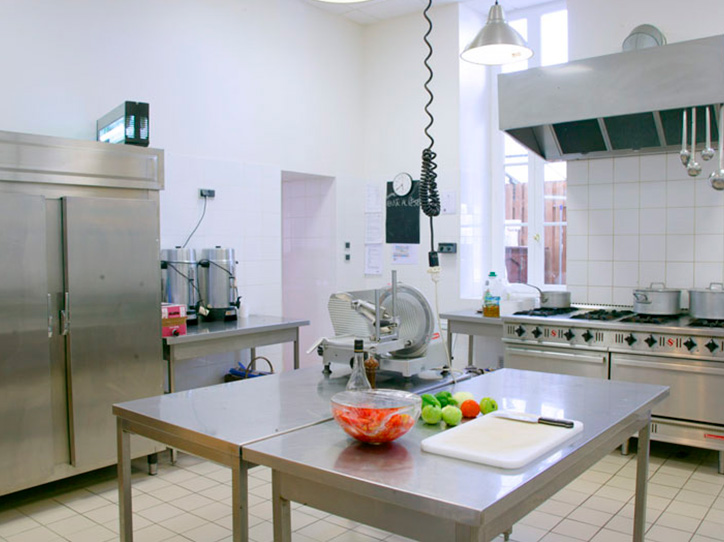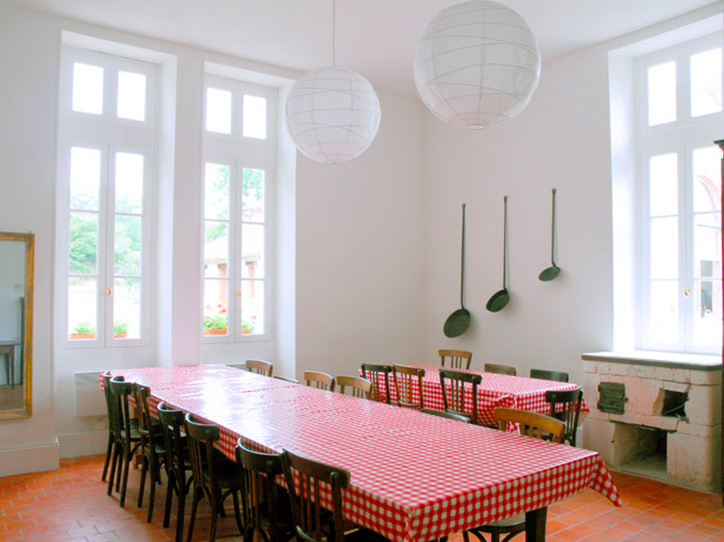 Several hundreds parking spaces are located at the entrance of the estate.
Internet connection is available upon request.
Smoking is not permitted inside any buildings or structures.