Win a design workshop in Boisbuchet
March 11, 2020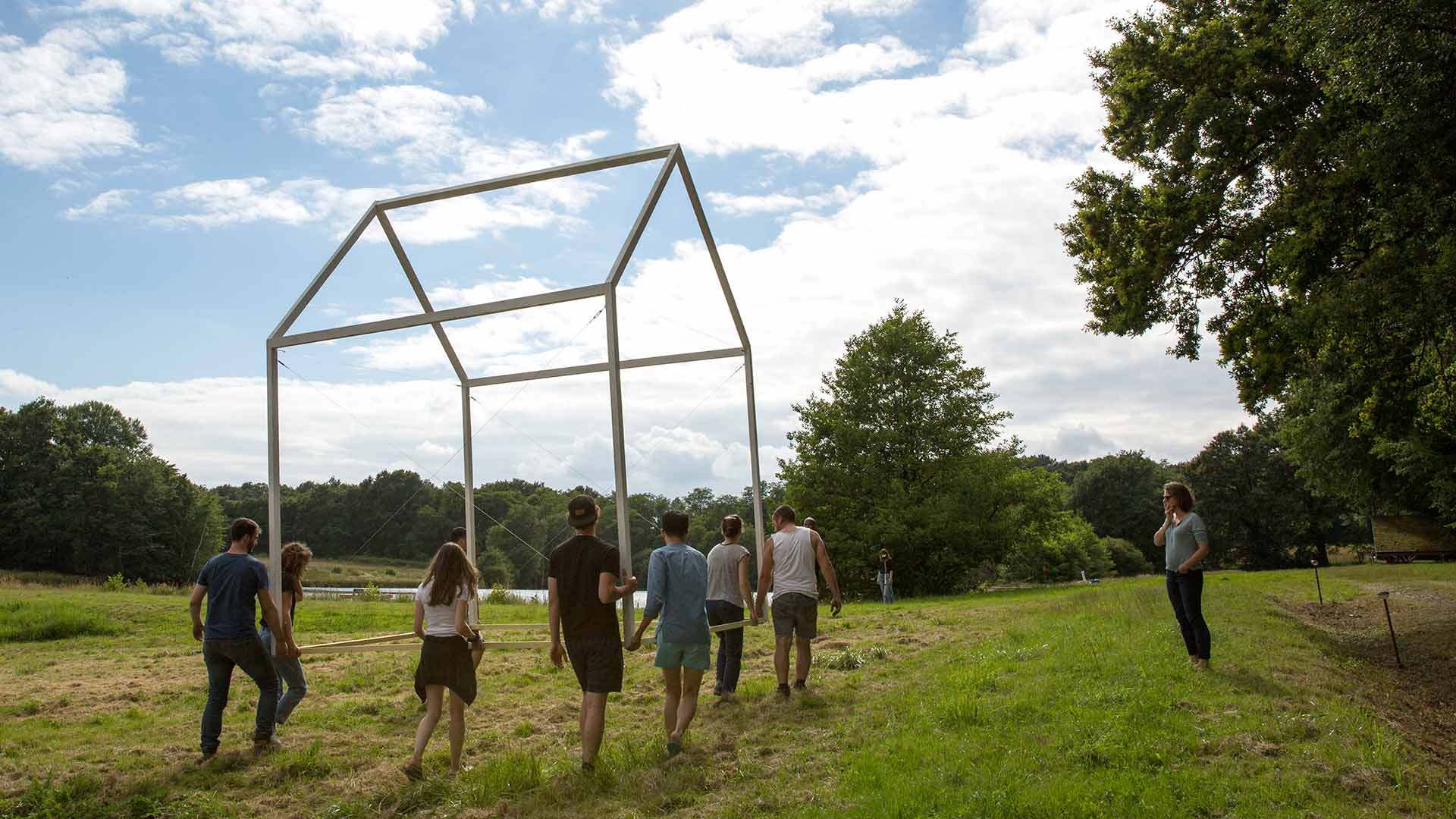 Introduction
Domaine de Boisbuchet is partnered for the fourth year with WantedDesign to offer the opportunity to North American design students or one-year graduated students to take part in Boisbuchet´s summer workshops 
Boisbuchet is a unique, off-the-wall design destination situated in the French countryside. For 30 years, we have organised a series of interdisciplinary summer workshops where professionals and students from all over the world come together for a week of experimental work with renowned designers, architects and artists. 
Celebrating 30 years of workshops, professionals and aficionados of design and architecture are invited to join this anniversary season. Jaime Hayon, Nelly Ben Hayoun, Arquitectura G, Franziska Kessler, PHKA, Max Lamb, Åbäke, United Visual Artists, and many more distinguished creatives welcome you to explore the abundance of energies that nature and people create. Discover the new program for this summer  www.boisbuchet.org/workshops
Submission
Each interested young designer or design student can apply by sending their resume and a 250 words paragraph about their interest in participating in a Boisbuchet workshop to: info@wanteddesignnyc.com and info@boisbuchet.org
Dates: Entries can be submitted up to April 21st 23:59GMT+1.
The winner will be notified by April 30th
Terms and Conditions for our competition are:
Each participant must be over 18 years old and inscribed as a student at a university based in North America (US, Mexico and Canada)
He / She must send to info@wanteddesignnyc.com and to info@boisbuchet.org in one single email: a CV (including a scan of the valid student's ID) and a 250 words paragraph about his / her interest in participating in Boisbuchet's 2020 workshops.
Entries can be submitted up to April 21st 23:59 GMT+1.
The competition winner will receive one free workshop  (worth 1,040.00 EUR  aprx. $1,175.00), selected by the winner from amongst those 2020 workshops where places are available. www.boisbuchet.org
The winner, as selected by Boisbuchet and WantedDesign, will be notified by April 30th, 2020 and will have two weeks to confirm their workshop (based on availability).
We look forward to your application!