SUMMER EXHIBITION 2013
BORO – THE FABRIC OF LIFE
TRAVELLING EXHIBITION
Boisbuchet presented this exhibition in 2013, which is now valuable for other venues. A travelling exhibition organised by CIRECA. The exhibition is designed in cooperation with graduate students from Parsons The New School for Design, New York.
The exhibition Boro – The Fabric of Life comprises approximately 50 pieces composed of a collection of ingeniously repaired futon covers, kimonos, work garments, and other hand made, household textiles which were created by Japanese peasants between 1850 and 1950 using leftover, indigo dyed cotton. Most come from the private collection of New York based gallerist Stephen Szczepanek. Mr. Szczepanek also contributes to this exhibition as co-curator alongside Mathias Schwartz-Clauss, Boisbuchet's artistic director.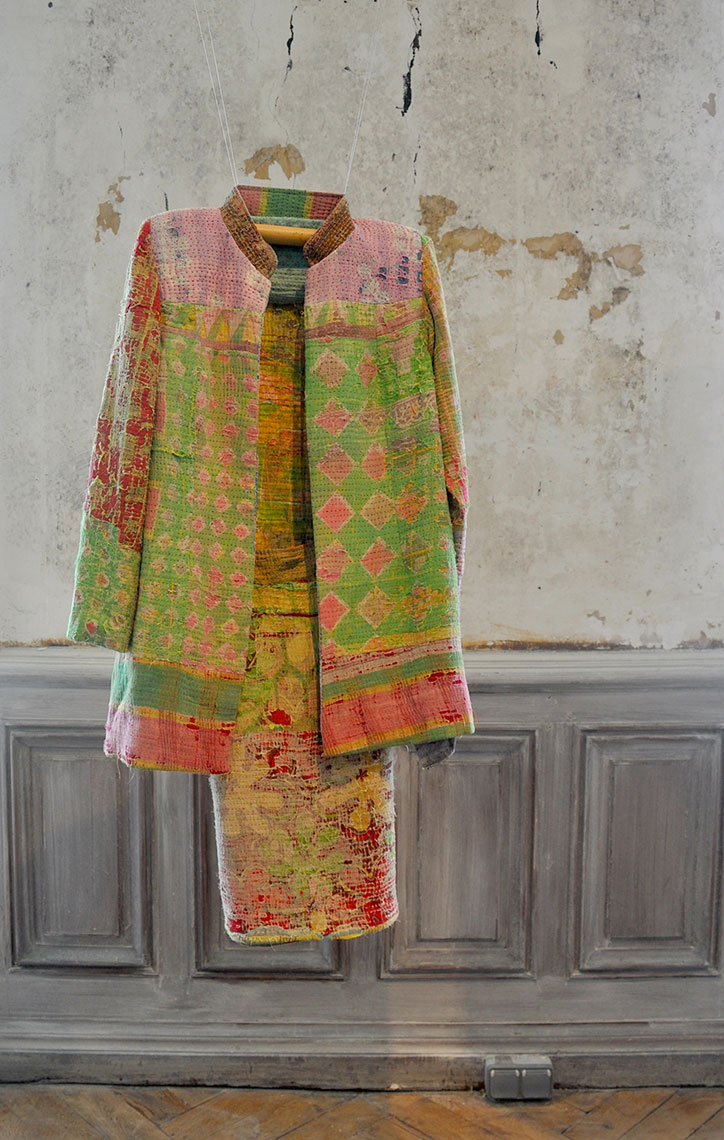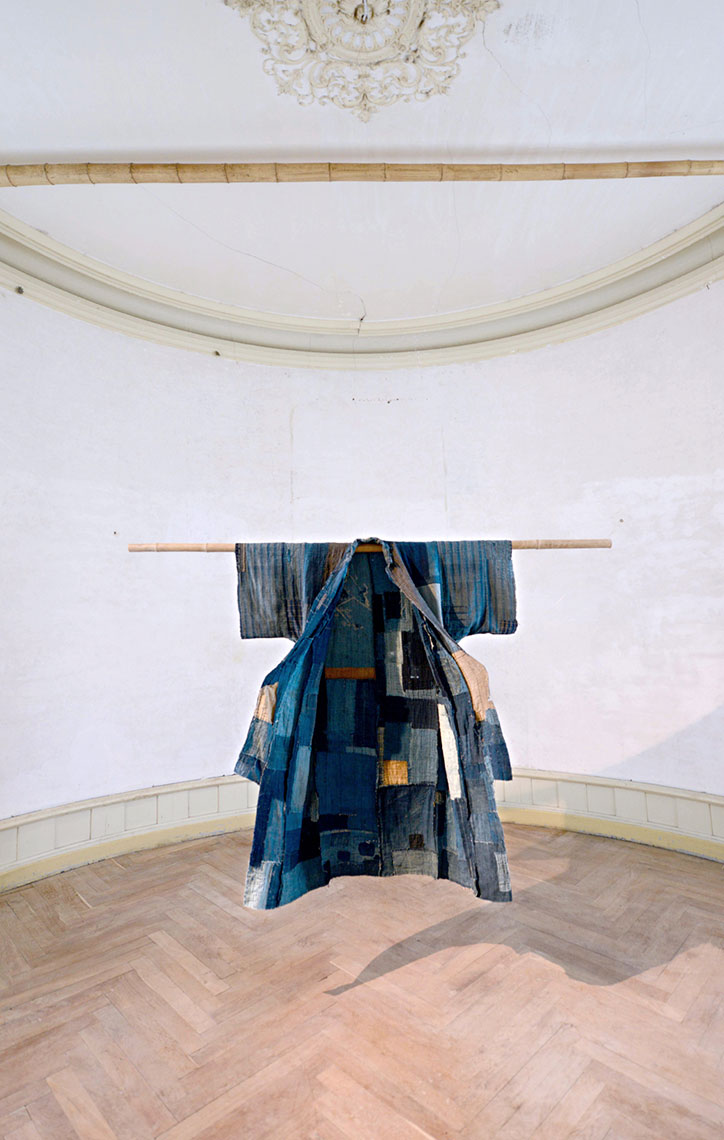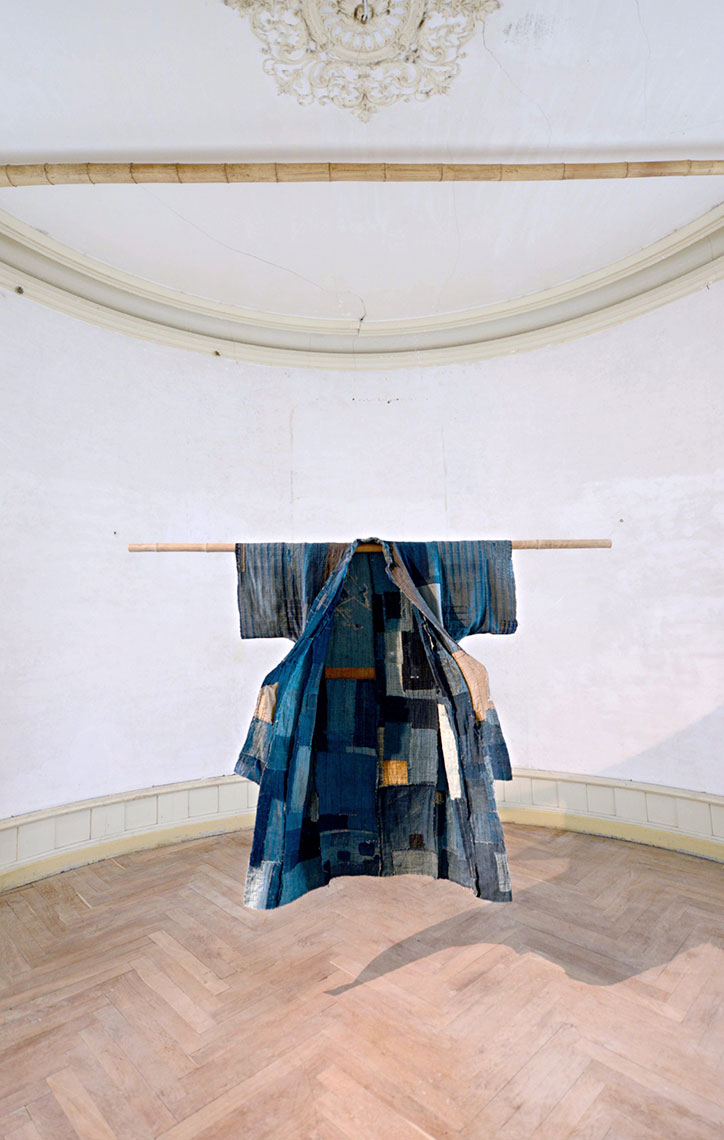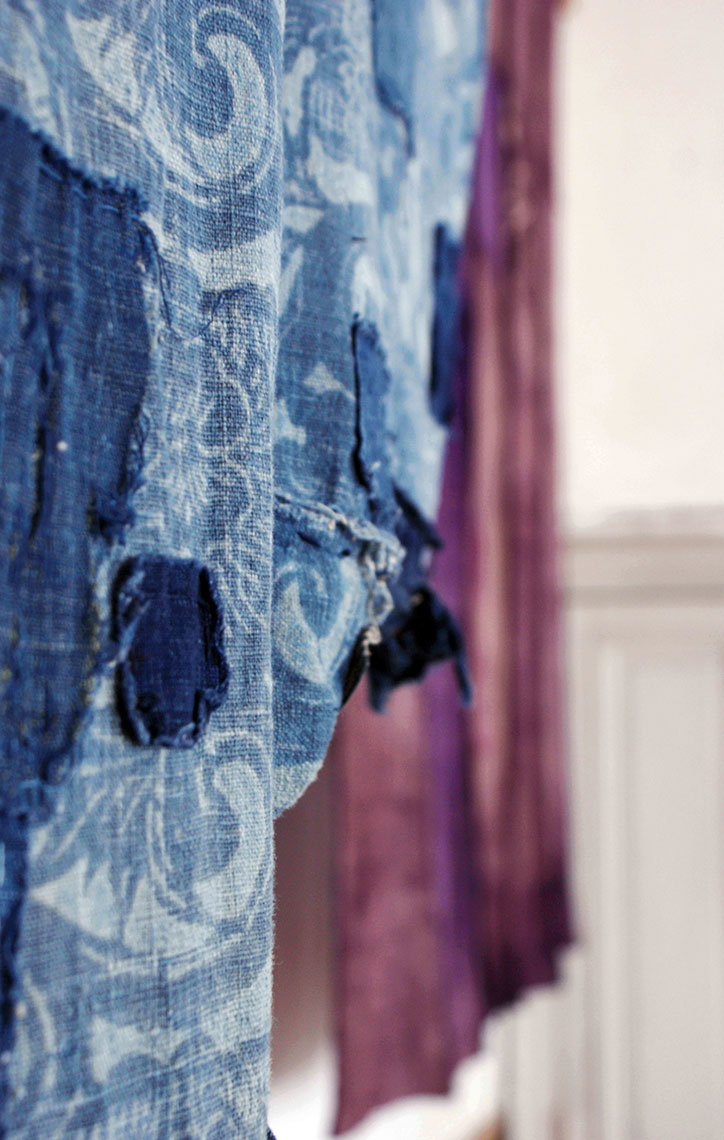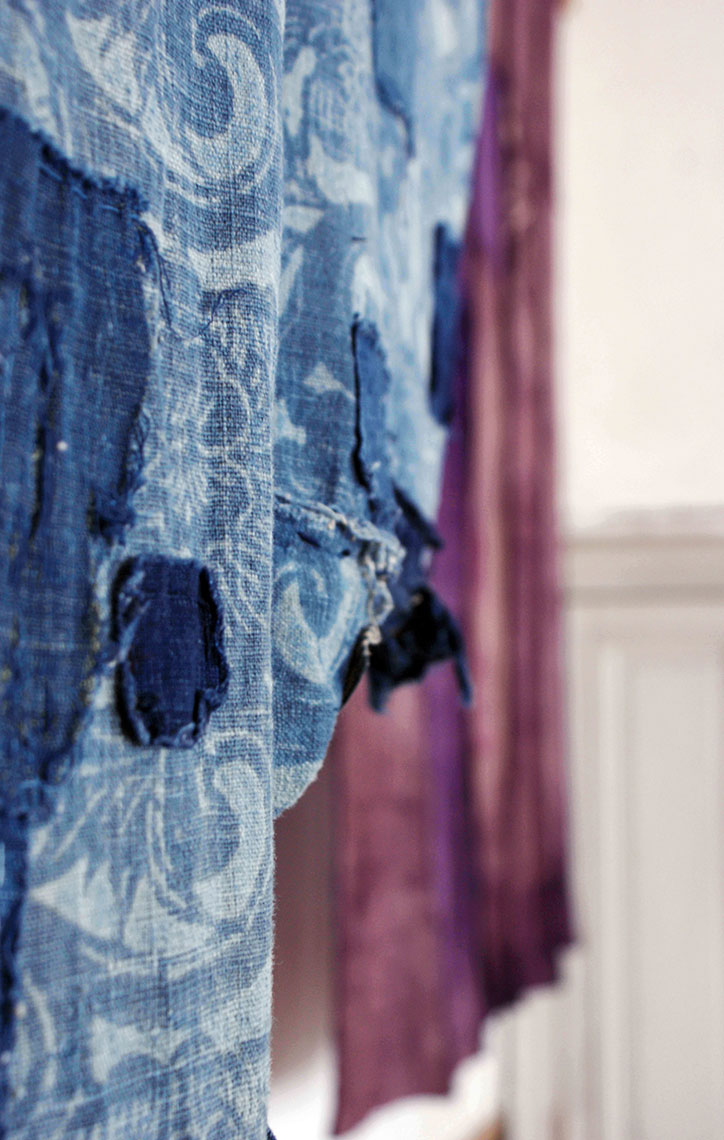 Until well into the 20th century, large parts of Japan were so poor that people could rarely buy textiles for clothing and bedding. In northern areas, cotton was especially precious and pieces of used fabric were purchased in order to patch-work them into clothing or duvets. Many of these textiles had been mended repeatedly from generation to generation without being thrown away. "Boro textiles were the domain of the ordinary man and represented a collective, impoverished past. They were largely forgotten after the mid-twentieth century when Japan's society shifted towards mass-scale modernization and urbanization. However, they are the tangible embodiment of a cultural legacy which has only recently been accorded a formal name and has received critical consideration", explains Mr. Szczepanek.
As a matter of fact, boro textiles represent some essential principles of traditional Japanese ethics and aesthetics such as the favoring of the sober and modest (shibui); imperfections expressed by irregularity, incompleteness, rawness and simplicity (wabi-sabi); and, of course, regret about any waste (motttainai). All of these characteristics attest to a respect for the singularity of things which opposes today's consumer driven society. Boro – derived from the Japanese onomatopoeic boroboro, which means something tattered or repaired, demonstrates esteem for our available resources, labor and everyday objects.
Moreover, the irregularly patched boro textiles feature a stunning similarity to modern art's collage aesthetics, reminding today's viewer of works by artists Paul Klee and Robert Rauschenberg or Brazilian designers Fernando and Humberto Campana. Boro – The Fabric of Life illuminates a little known chapter of craft history and serves as a valuable source of inspiration for today's designers, artists, aficionados and, last but not least, us as consumers.
Exhibited together with boro is a group of inventively conceived textiles from Bangladesh. They were hand made from recycled saris by a cooperative of women supported by the German architect Anna Heringer, who was leading one of Boisbuchet's workshops in 2013, and the Germany taylor Veronika Lena. These Bangladeshi women have found their way out of quasi-slavery in high rise textile factories which have recently become known as deathtrap work environments. They have established their own brand identity, producing one-of-a-kind clothing which imbues a progressive social message into the vintage look that addresses the global marketplace's interest in authenticity.
An exhibition of CIRECA / Domaine de Boisbuchet
Curators: Mathias Schwartz-Clauss and Stephen Szczepanek
Assistant Curator: Christian J. Altherr
Initiative: Ayako Kamozawa
Lenders: Anna Heringer, Amy Katoh, Kei Kawasaki, Naohito Shikama, Stephen Szczepanek, Alexander von Vegesack.
Exhibition Design Assistance: Alana Jiwa, Andrés González Bode, Christopher Koelsch, Kamala Murali
Bridget O'Rourke and Alexander von Vegesack initiated the cooperation between Parsons The New School for Design and the Domaine de Boisbuchet / CIRECA.