SUMMER EXHIBITION 2019
JUNE 22ND – SEPTEMBER 22ND
The Children of Bauhaus – An ongoing school of design thinking
This year, the world of design celebrates the Bauhaus – the legendary school founded by architect Walter Gropius 100 years ago in the small German town of Weimar. At this institution, the joint experimentation of arts, crafts, industry, and architecture shaped our image of modernity. It was created there what today means design: all sorts of functional creativity.
Boisbuchet dedicates to this centenary this year's program of workshops, events and the summer exhibition "Les enfants du Bauhaus" for good reasons: Numerous designers and architects have compared Boisbuchet in the course of its nearly 30-year existence with the Bauhaus – as a school for holistic design, practical innovation, and cultural exchange. In addition, outstanding works from the Bauhaus school form a major focus in Boisbuchet's design collection and library. And finally, Boisbuchet, since it's foundation by Alexander von Vegesack in 1989, sees respect for history as a fundamental lesson for shaping a sustainable future.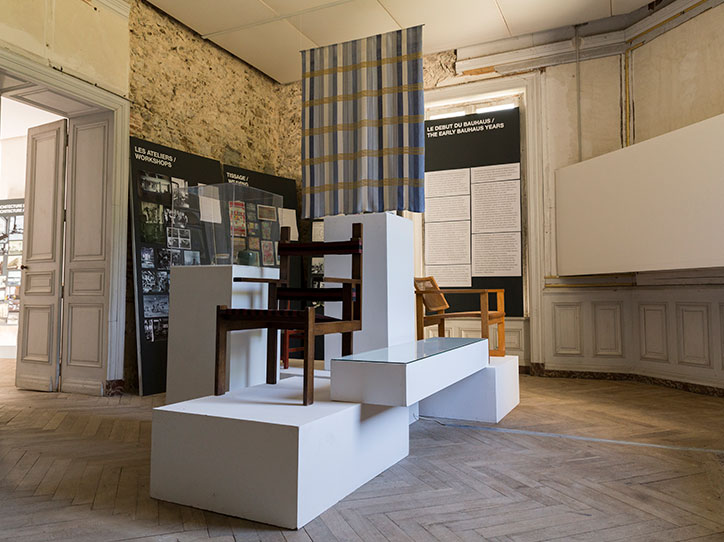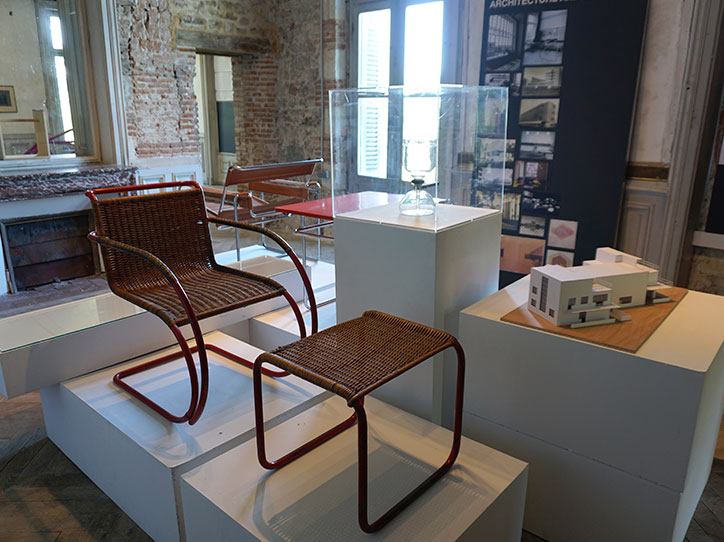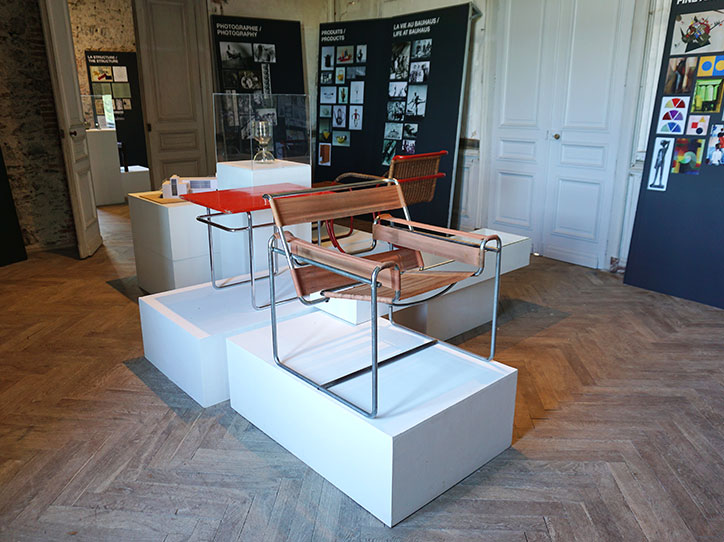 The exhibition "Les enfants du Bauhaus" explains the importance of the Bauhaus school starting from the zeitgeist at the beginnings of the 20th century. It presents the complexity of the Bauhaus curriculum from 1919 to 1933 and then uses selected examples in order to document the influence that this avant-garde institution had, directly or indirectly, on any functional design and its mediation: from Blackmountain College to the Hochschule für Gestaltung Ulm and outstanding creatives such as Charles Eames, Joe Colombo or Olafur Eliasson to the Domaine de Boisbuchet itself as an experimental design laboratory in the context of ecological and social sustainability. Original furniture designs, textiles, ceramics, glass objects, electrical appliances, and graphics are accompanied by selected examples of photography, art, architecture, and urban planning.
With "The Children of Bauhaus", Boisbuchet once again proves to be a cultural treasure for its visitors which it pays to discover in a remote location in the middle of nature: It is there, and especially in this exhibition, where it's all about the search for problem solving from all of us seeking for a better life. Finally, Boisbuchet with this exhibition addresses design as a veritable school of life.