International Summer Workshops 2020: see you next summer!
May 12, 2020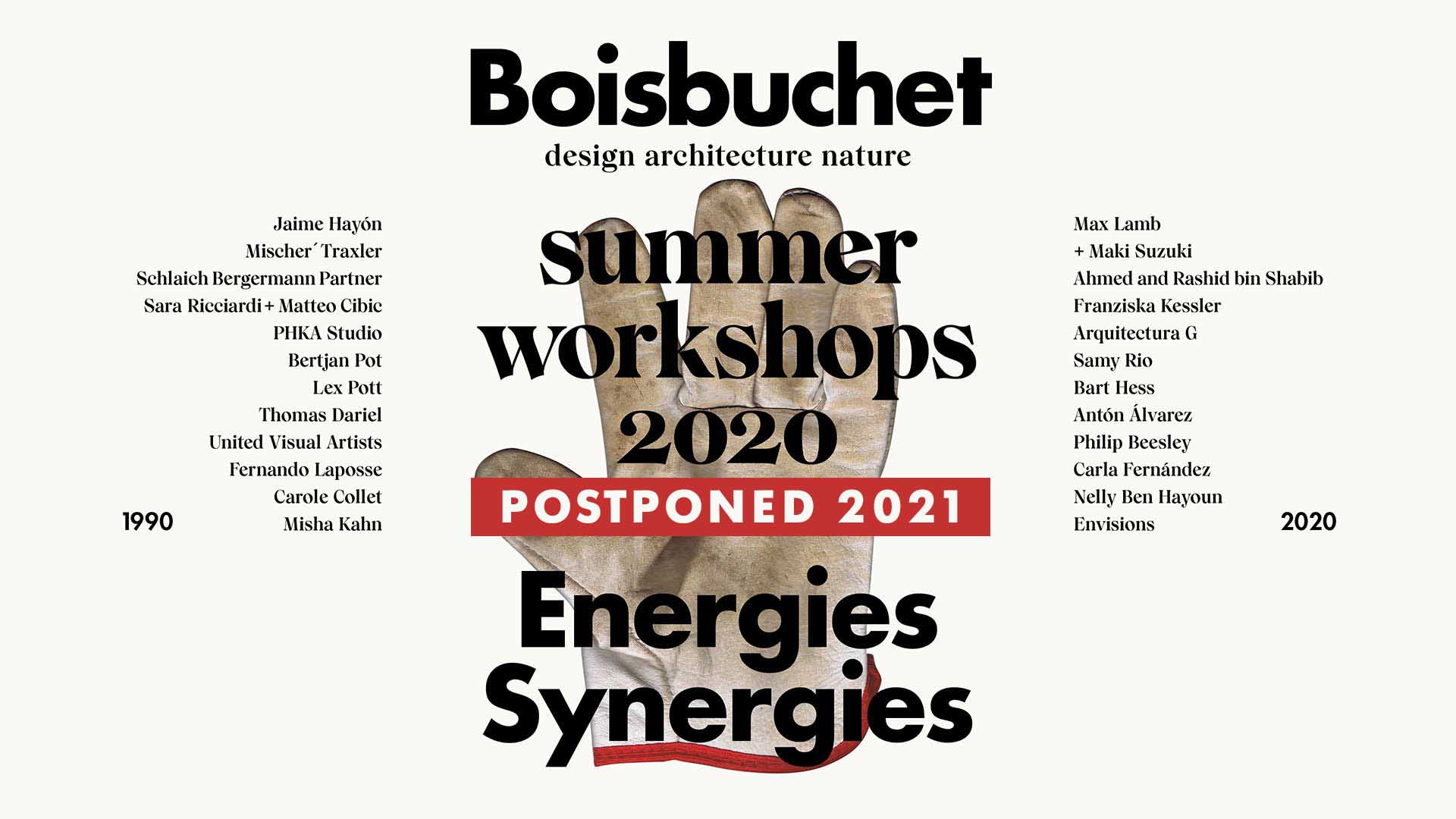 Dear friends,
After weeks of uncertainty and doubts, it turned out that national and international restrictions of travelling and social contacts finally will not allow our tutors and participants from all over the world coming to us. We therefore decided to cancel our workshops this year and postpone the Energies + Synergies program to the summer of 2021 
This is a bitter pill for you and for us, particularly considering the fantastic tutors, companies and institutions which were to join the celebrations of Boisbuchet's 30th anniversary. But good news are: All our tutors support our decision and stay by our side for their workshops next year. What an evidence of friendly partnership – many thanks to each one of you!
Now more than ever, we are motivated to pursue our mission and convey design through authentic experiences inspired by the diversity of culture and nature. We therefore organize an alternative program for the coming months, which still shall offer the essence of Boisbuchet. Please find specifics here below and in our next newsletters.
The future will certainly force us to adapt even more but it'll also show where true values are. Community is something that gives sense to all our work and life. Thus our thanks go to the many who keep inspiring us and particularly to those engaging in welfare – be it for society at large or that of a single person. They all serve humanity.
So please stay connected. We are looking forward to meeting you soon – for fresh energies and new synergies!
The Boisbuchet Team