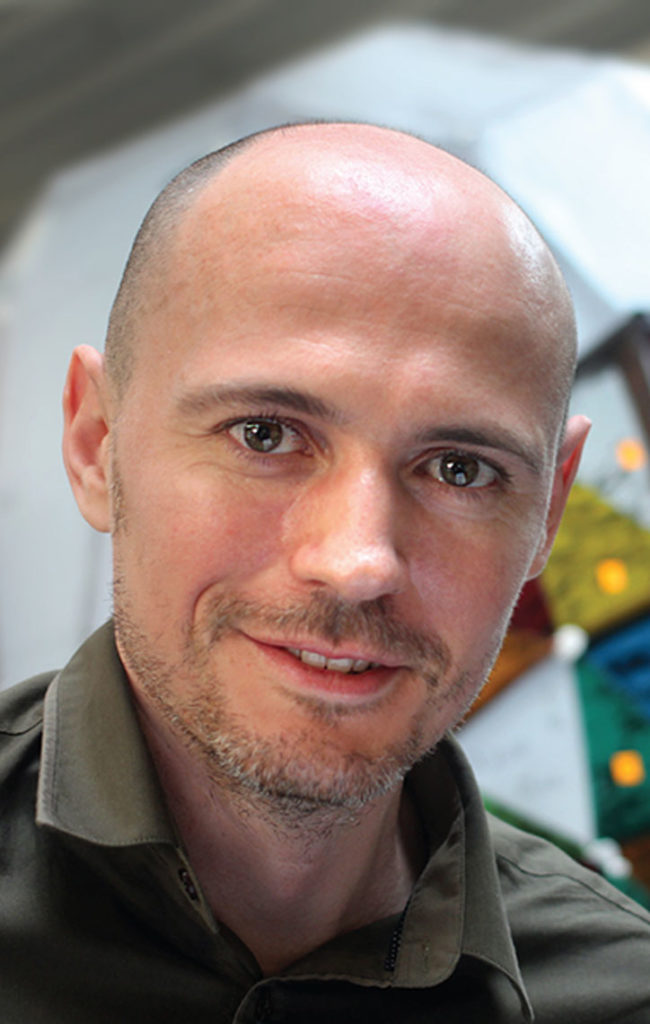 Dominic Wilcox studied on Ron Arad's design products MA course at the Royal College of Art in London and visual communication at the Edinburgh College of Art. Today he works between the worlds of art, design, craft, and technology in order to create innovative and thought provoking objects.
Wilcox has been commissioned by brands such as BMW MINI, Kellogg's, and Paul Smith, and his work has been exhibited internationally in renown institutions such as London's Design Museum and the V&A. The documentary "The Reinvention of Normal" following Wilcox and his work has been viewed over half a million times online and shown at film festivals around the world.
Artist and designer Thomas Heatherwick said about Wilcox's work: "Dominic Wilcox's drawings aren't just witty and beautifully drawn, they are serious challenges to the real world to keep looking at itself with innocent eyes, wondering what else is possible."
Notable projects by Wilcox include the design of the world's first pair of shoes with inbuilt GPS to guide the wearer home, a Stained Glass Driverless Sleeper car of the future, and Little Inventors – a project conceived to turn children's ideas into real things.