Petra Blaisse (NL)
Address the Site!
June 25th – July 1st 2017
The Workshop
There is Boisbuchet's beautiful estate amidst the countryside with architectural pavilions and follies scattered around… But what is the connection of those buildings to each other and what is their relation with the surrounding? What is the relation between inside and outside the estate, the pavilions… the Domaine…?
What are the visitor's movements through the estate, from one 'moment' to the next, and how does one perceive the landscape and the objects in it from different angles and distances? What living creatures inhabit, pass through, or make use of this estate – apart from humans?
Let's choreograph the existing and the marvels yet to come!
Let's imagine new settings and create trajectories full of surprises!
Let's observe the unseen!
Let's come up with tools (a vision?) that prevent Boisbuchet from becoming a mere collection site for artistic follies!
We will be using rhythm, repetition and new patterns to create a cohesive scenography with opportunities for infinite acts. Our tools can be physical or ethereal and the outcome may be visible, tangible or… let's see!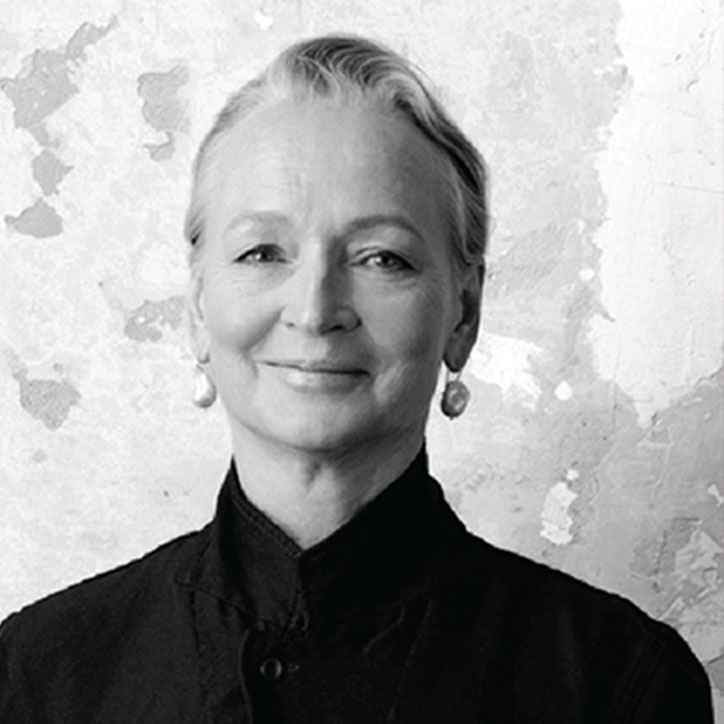 Petra Blaisse (1955) started her professional career in 1978 at the Stedelijk Museum in Amsterdam, in the Department of Applied Arts, where she worked as assistant curator until 1986.
From 1986 onwards, she worked as a freelance exhibition designer and won distinction for her installations of sculptural and architectural works (Rotterdam '88 'Sculpture Route' and OMA exhibitions 1988-1992). Gradually her focus shifted to interior spaces where textiles, color, light and acoustic effects became her tools. At the same time the first commissions for garden designs were given.
In 1991, she founded Inside Outside, a one-man studio. From 1999 onward, the team grew to around twelve professionals of various disciplines and nationalities, working together in a multitude of creative areas, including textile, landscape, interior and exhibition design. In collaboration with architects, planners, engineers and curators, Inside Outside gained international recognition with projects of increasing technical sophistication, ambition and scale. Public parks, interior interventions, large-scale curtains and gardens for cultural and commercial buildings, landscape master plans, small built structures and planting plans for roof and private gardens fill their portfolio.
https://www.insideoutside.nl/