Peter Mabeo (BW)
Design Safari
July 9th – July 15th 2017
The Workshop
The etymology of the word "safari" can be traced to the Arabic safara and the Swahili kusafiri, both words meaning: to travel. The definition has evolved to denote observing or hunting wild animals in their African habitat. An entire aesthetic has been created around romantic idealizations of the early safari, a colonial era expedition involving a caravan of people, supplies and weapons. The popular aesthetic, however, is largely a caricature of indigenous culture, combined with overt and often garish expressions of luxury.
This workshop seeks to explore participants' visions of a design camp, intended to be set up on an island of the Okavango delta in North Botswana. The participants will work outdoors in the inspiring surrounding of Boisbuchet, where they need to rely on their own ingenuity and resourcefulness. Each participant takes charge of a camp feature that they deem vital. This could be a reed-based cooking facility, a crocodile-free bath, or an elephant distraction device... in a word: wild!
The results of the workshop will be replicated - partially or even entirely - in an installation on the Okavango delta site at a later date.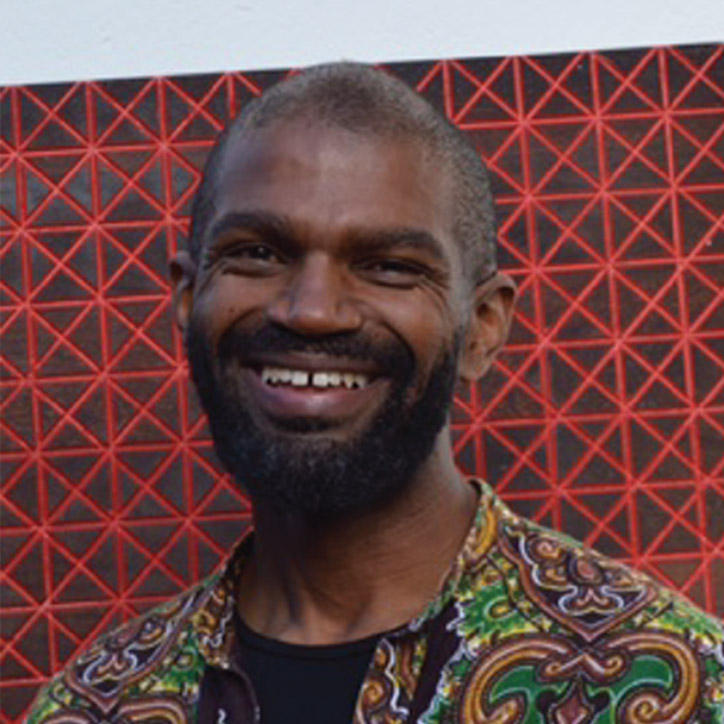 Following 10 years of making bespoke wooden furniture for commercial customers in Botswana, Peter Mabeo built up a brand of his own in 2016. Mabeo harmonizes crafts and design quality, sustainability, culture and people. He has been collaborating with renowned international designers, as well as with African crafts men and women, cooperatives and small enterprises, always using design as a bridge between seemingly disparate cultures to create engaging and useful products or installations.
Mabeo participated in international events such as Design Weeks of Milan, London and Stockholm or at the International Contemporary Furniture Fair in New York and has been honored with numerous awards. His international commissions include furniture for 5 star design hotels in Stockholm and New York, hospitality projects, corporate office projects, pieces for galleries, and furniture tailored for celebrities' homes in different countries. At the same time he continues connecting crafts and commerce or establishing relationships between organizations and individuals.
Most recently, he established an in house studio involving young designers in Botswana with the world of international design.
www.mabeofurniture.com