Dunne & Raby (GB)
Designing Einstein's Dreams
August 13th – August 19th 2017
The Workshop
In this workshop we will use design to explore some of the alternative realities described by physicist Alan Lightman in his book 'Einstein's Dreams'.
In these worlds time does not behave as it does in our world. Working with the materials at hand we will communicate and materialise ideas for new devices, social interactions, objects, rituals, words, and systems for these alternative realities in order to explore and question our own world(s).
If reality is made not given, can it be unmade, and remade?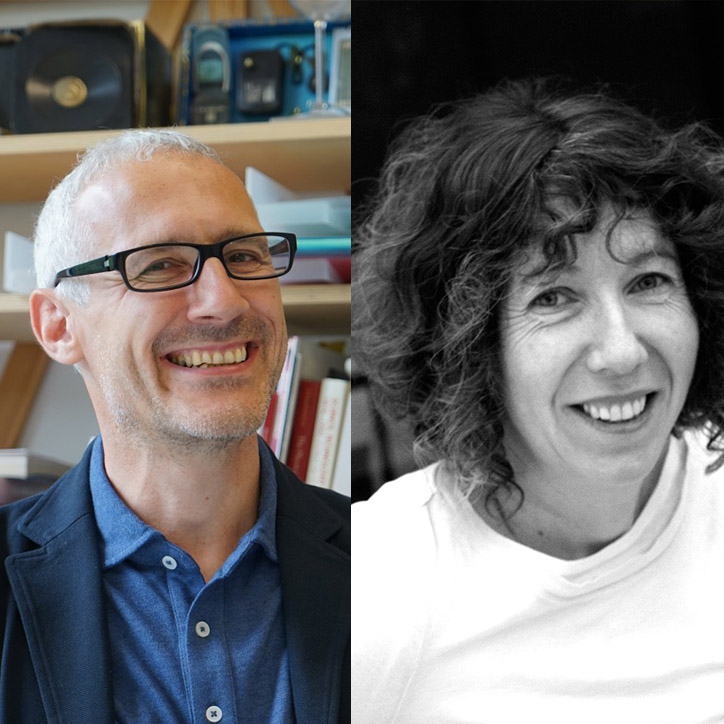 Anthony Dunne and Fiona Raby are professors of Design and Emerging Technology at Parsons, The New School for Design, and fellows at the Graduate Institute for Design, Ethnography & Social Thought at The New School for Social Research (NSSR). They are also partners in the design studio Dunne & Raby.
Between 2005-2015, Anthony was professor and head of the Design Interactions program at the Royal College of Art in London. Fiona was professor of Industrial Design (Studio-id2) at the University of Applied Arts in Vienna from 2011-2016. Between 2005-2015 she was Reader in Design Interactions at the Royal College of Art.
Dunne & Raby use design as a medium to stimulate discussion and debate amongst designers, industry and the public about the social, cultural and ethical implications of existing and emerging technologies. At The New School, as co-directors of the Designed Realities Lab, they are experimenting with research and teaching platforms that use design as a catalyst for a form of interdisciplinary imagining that synthesises social and political thought, world-making, and emerging technology — a sort of 'many worlds lab' dedicated to sustaining the idea of multiple possibilities in the face of an increasingly monolithic worldview of our technological future.
Anthony is the author of Hertzian Tales (1999, 2005) and co-author, with Fiona Raby, of Design Noir (2001) and Speculative Everything (2013, Japanese 2015, Chinese and Russian 2017). Projects include Technological Dream Series, No 1: Robots (2007), Designs For An Over Populated Planet: Foragers (2010), The United Micro Kingdoms (2013), and The School of Constructed Realities (2015).
Their work has been exhibited at MoMA in New York, the Centre Georges Pompidou in Paris, and the Design Museum in London, and in several permanent collections including MoMA, the Victoria and Albert Museum, and the Austrian Museum of Applied Arts (MAK). Anthony was awarded the Sir Misha Black Award for Innovation in Design Education in 2009. In 2015, Dunne & Raby received the inaugural MIT Media Lab Award and in 2016 they were nominated for the Prince Philip Designers Prize.
www.dunneandraby.co.uk