Drift (NL)
Electro Nature
July 23rd – July 29th 2017
The Workshop
All human systems, all technology and all electronics are a direct simplified copy of nature.
In this workshop, amidst a beautiful natural environment, we are going to zoom in on aspects of nature and research how we can make use of and combine them with our human systems. We will develop concepts and create future scenarios/situations, installations and products whereby the boundaries between science fiction, virtuality and the real world fade.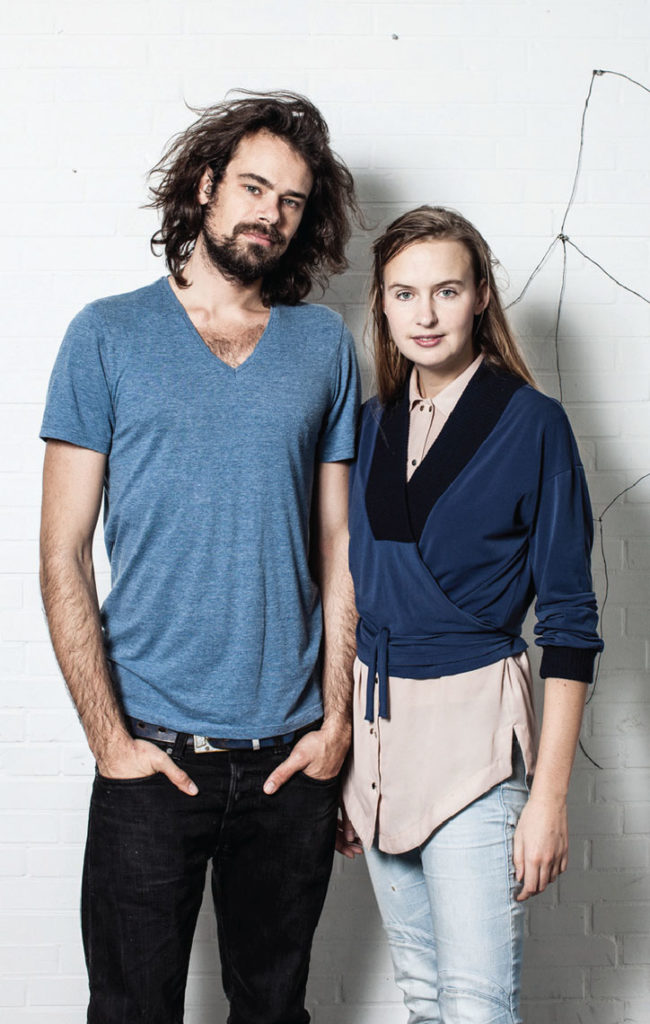 Drift was founded in 2006 by Lonneke Gordijn (1980 Alkmaar, NL) and Ralph Nauta (1978 Swindon, GB). Since then they have produced multi-disciplinary installations, sculptures, objects and films, exploring the relationship between nature, technology and mankind in site-specific installations and interactive sculptures. Their oeuvre is the result of a continuous dialogue between opposites: sophisticated handcraft and innovative technologies, knowledge and intuition, science fiction and nature, Lonneke and Ralph. Their work creates another space and another time where this eternal conflict does not exist.
''We find our solutions often in natural, non material phenomena, both in a formal and a philosophical way, while the creative process is fuelled by innovative techniques we research.''
Their work has been exhibited worldwide at leading museums, fairs and institutes such as the Victoria & Albert Museum (UK), World Expo Shanghai (CN), Design Miami Basel (US, CH), Museum Boijmans van Beuningen, Rotterdam (NL), M.A.D. New York (US), The Israel Museum (IL) and La Biennale di Venezia (IT), Biennale de São Paolo (Brazil) and the Rijksmuseum, Amsterdam (NL).
www.studiodrift.com