Ferréol Babin (FR) + CMoG (US)
Empreinte Vases
August 12th – August 22nd 2018
The Workshop
The french word « empreinte » has several meanings. To name a few, it can refer to the tracks left by an animal on the ground, or to the prints, marks and traces of any object or tool. It's also the fingerprint, identifying each one of us. It is a moulding technique, allowing you to perfectly reproduce something that is already existing. Figuratively speaking, it refers to the impression that someone can leave on people's mind. It is used to quantify the impact and effects of human activities on an ecosystem and on earth.
In every way, it means that something is marking, altering, characterizing something else. Glass and ceramic are both versatile, receptive and malleable materials. We will create series of small, big, straight, weird, unexpected vases that will all explore the ability of the materials to recall its making process. Participants will experiment and develop alternative ways of working with glass and ceramic by treating and marking the surfaces with all kind of tools, materials from the surroundings, moulds, and parts their own body. This will give birth to a collective collection of pieces that will all have their own identity, revealing, or lying on their origins, telling stories that may or may not be true.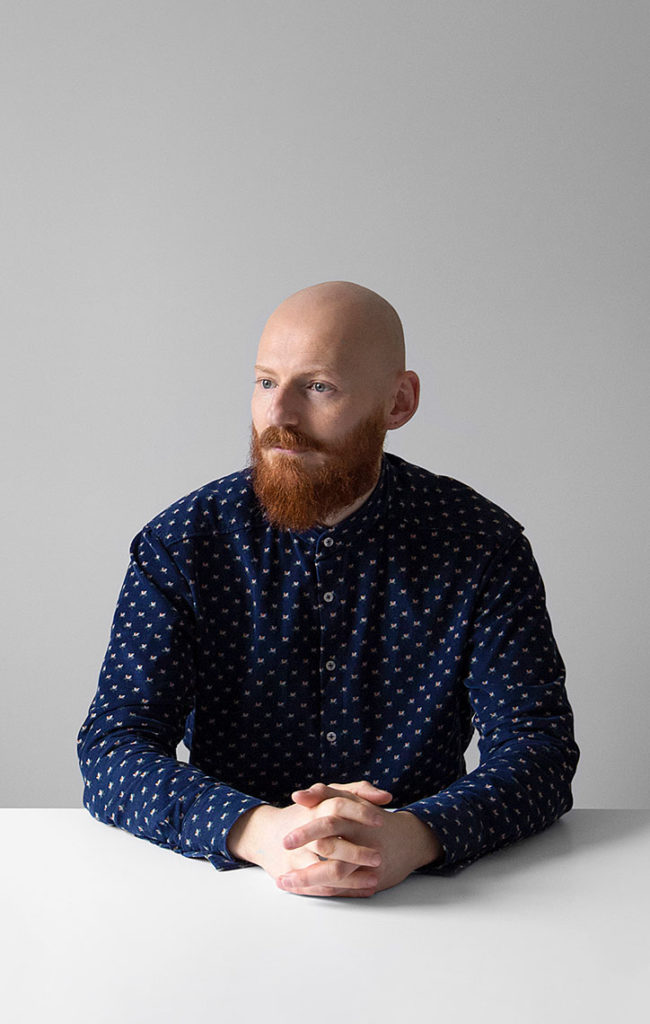 Ferréol Babin was born in March 1987 in Dijon, France.
After first graduating in Space Design in ENSA of Dijon, he moved to Japan, to the Nagoya University of Art & Design. By this time he realised that architecture and space were not the right scale for him to fully express himself and decided to focus on objects. He then worked as an intern at Studio Robert Stadler in Paris. In 2012 he graduated from ESAD of Reims in Object Design. Soon, light appeared to be his favourite material to work with, thanks to its ability to be linked to both an object and the space surrounding it. In 2014 he has been selected for a one-year residency to work at Fabrica, Benetton's communications research centre based in Treviso, Italy. Under the direction of Sam Baron, his projects included industrial design, scenography or conceptual installations.
Ferréol Babin dedicates half of his time collaborating with various furniture and lighting editors where he can incorporate his singular vision and approach of design. The other half is spent on making unique pieces, with an obvious brutalist yet delicate approach. Dirty-hands, a mix of mediums such as painting, sculpture, design and handcraft play their role in each of his creation. His projects are always based on an awareness of function and rationality, combined with a poetic and emotional dimension.
Visit his WEBSITE