Fred Herbst (US) + Tomoko Azumi (JP) + CMoG (US)
Formed by you, refined by fire
July 10th – July 20th 2016
The Workshop
What kind of objects would you create, borrowing materials from the earth and leaving your creative signature on a place?
This workshop will guide you to experience ceramic and glass methods to express yourself. Objects could be usable or ornamental – they are a reflection of who you are, what inspires you and what you want to make. We will also explore how to present objects in a narrative environment – use your creation to communicate about the thoughts behind your creative journey. The presentation site might be in the open air, or an indoor defined area or somewhere else chosen by the participant. Preparing location/space/stage/plinth will be a part of the design development of this workshop.
The Domaine de Boisbuchet has a unique type of wood-fired kiln, which is fuelled by carbon-neutral waste wood and simultaneously fires ceramics and melts glass for glassblowing. This is based on traditional wood-fired techniques and, at the same time, provides a contemporary sustainable approach to high temperature ceramic and glass production. In this workshop, participants will use local clay for ceramics and also design glass pieces to be made during the kiln firing. The group will experience the intersection of ceramics and glassblowing by helping to load the kiln and by working in shifts to continually fire it over the course of two days.
Participants are assisted on techniques of ceramics by Fred Herbst, glass blowing is demonstrated by skilled artists from the Corning Museum of Glass, and design development and narrative presentation are guided by Tomoko Azumi & her team.
Fred Herbst (USA) is currently a Professor of Art, teaching Ceramics, 3-Dimensional Design, and Art History, at Corning Community College in Corning, New York, USA.He earned a Master of Fine Arts degree in Ceramics from the University of North Texas and a Bachelor of Fine Arts in Sculpture from the University of Wisconsin at Stevens Point. Since 2000, Fred's wood-fired stoneware and porcelain objects have been shown in more than 60 exhibitions across the USA and has had his work published in a number of books and magazines. He has built two wood-fired kilns for the Ceramics program at Corning Community College. The first was an "anagama" type kiln based on ancient Japanese wood-fired kilns. The second kiln was developed in collaboration with Steve Gibbs and Lewis Olson from the Corning Museum of Glass and is used to fire ceramics and melt and blow glass simultaneously.
http://fredherbst.com/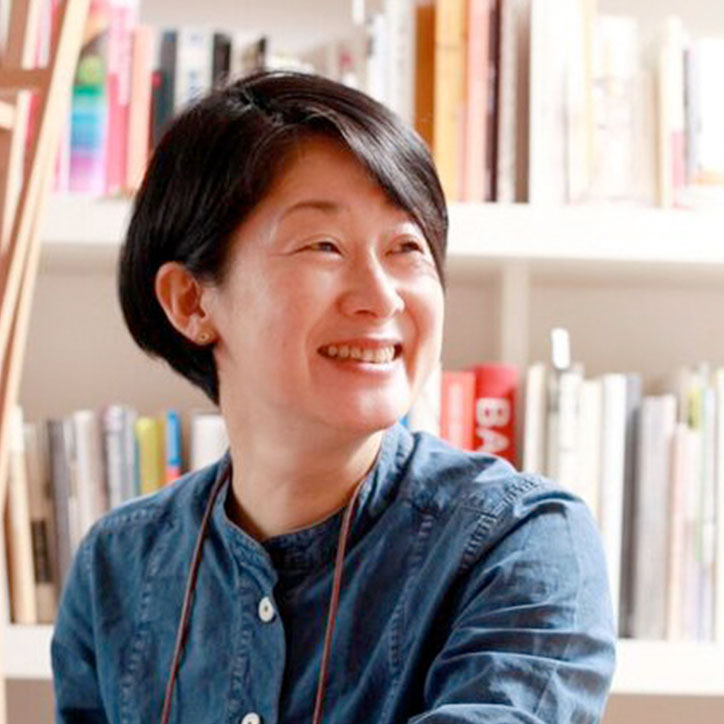 Tomoko Azumi graduated with a BA in Environmental Design at Kyoto City University of Art in 1989, worked for architectural practices and moved to London in 1992. After graduating with an MA in Furniture Design from Royal College of Art in 1995, she started the partnership-studio AZUMI in London, showed their works in several exhibitions and began working for international clients such as Lapalma (Italy), Authentics (Germany), Habitat (UK) and Muji (Japan).
In 2005, she set up her own practice, TNA Design Studio, in London. Since then she has continued to work for furniture and lighting manufacturers as well as designing exhibitions and site specific pieces, together with a team that shares her philosophy and aesthetics. Their latest projects include Flow dining chair for ercol (UK), Carry Stool for Ishinomaki Laboratory ( Japan ) and PITTI Uomo stand for Il Bisonte (Italy). Her team also started to produce Onetosixteen, a series of paper model kits of chairs and interiors in 2014.
Tomoko Azumi's works are in various public collections including the Victoria & Albert Museum in London (UK), the Crafts Council (UK) and the Stedelijk Museum in Amsterdam (The Netherlands).
Tomoko was the Project Tutor for Design Products and Interior Design courses at Royal College of Art (London) until 2014 and on the Judging panel of the Good Design Award (JIDPO, Japan ) between 2007 to 2012. She was a jury member of D&AD Award in London in 2012.
www.tnadesignstudio.co.uk