Jo Nagasaka (JP)
Good-Look Wood
July 8th – July 14th 2018
The Workshop
"Udukuri" is a Japanese traditional craft technique highlighting the beauty of wood by polishing and leaving the wood grain as pattern.
"Tsugaru Lacquer" is a traditional Japanese lacquer ware. It is at first applied to the uneven wood surface and then some layers of colour are added. After polishing the surface flat, you are getting a coloured grain pattern on a smooth surface.
In this workshop you are going to learn both traditional techniques and combine them in a fusion that we have coined "ColoRing". This new method featuring the wood grain while offering its uneven surface coloured was published for the first time at Milano's Salone del Mobile in 2013.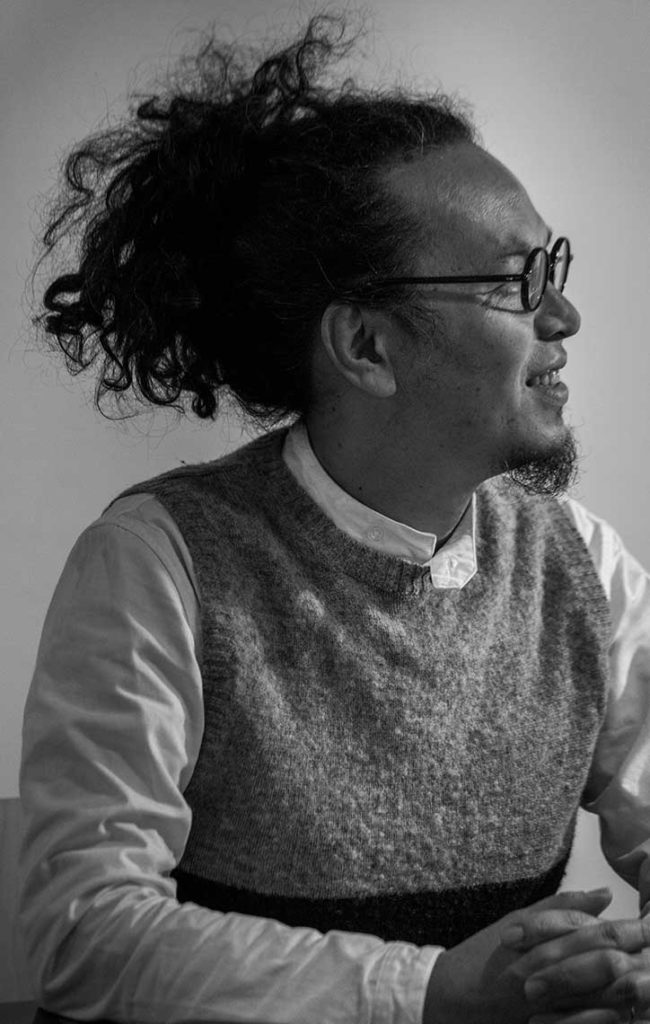 Jo Nagasaka established Schemata Architects right after graduating from Tokyo University of the Arts in 1998. He established the shared creative office "HAPPA" in 2007. Currently he has an office in Aoyama area of Tokyo. Jo has extensive experience in a wide range of expertise from furniture to architecture. His design approach is always based on 1:1 scale, regardless of what size he deals with. He works extensively in Japan and around the world, while expanding his design activity in various fields.
His main works include: Flat Table / SAYAMA FLAT (2008) / Aesop Aoyama (2011) /House in Okusawa (2009) / HANARE (2011) / VITRA Exhibition Stand at Fiera Milano (2015) /BLUE BOTTLE COFFEE (2015).
Visit his WEBSITE