Timur Ersen (FR)
Layer by Layer – Building with Erosion
August 28th – September 3rd 2016
The Workshop
In this workshop we are going to design and build a rammed-earth wall together. We'll all get physically involved and feel how much energy is needed to build a wall by taking the most common material, earth (eroded material), and compress that in a formwork – layer after layer. Right after taking off the formwork the whole process becomes apparent in the wall's beautiful structure. It will stay rough, face the weather and thus get eroded to an anticipated point called « calculated erosion ».
Besides the physical and aesthetical aspect of this exercise, we will talk a lot about its potential in nowadays architecture and see how contemporary craftsmen and architects are using it to propose solutions that are as sustainable as they are beautiful.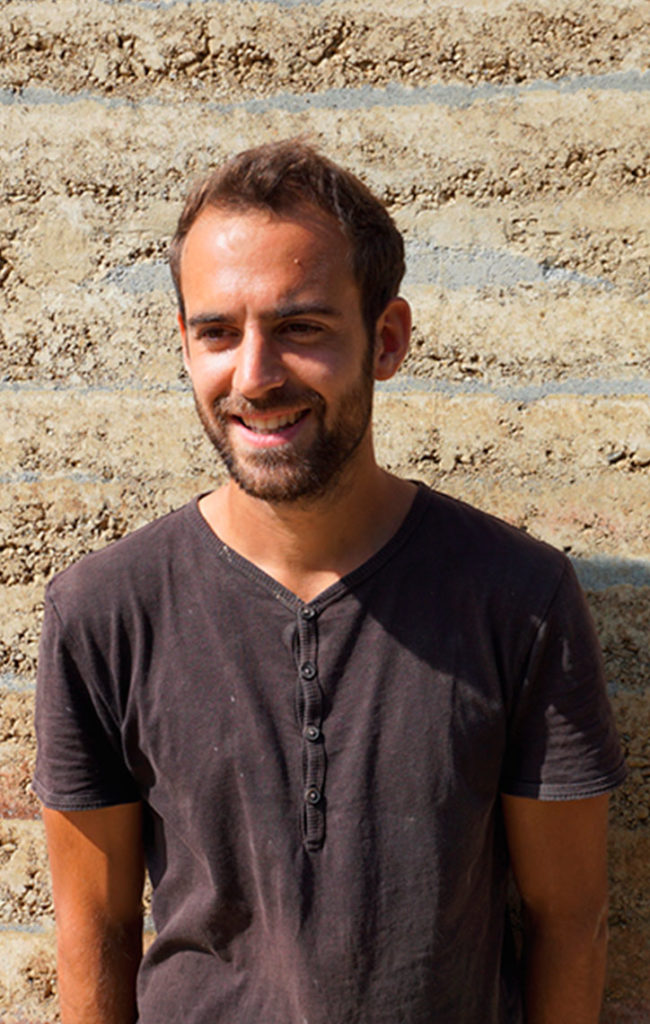 Timur is a French/Turkish architect. He studied at the School of Architecture of Lyon as well as at the EPFL (Federal Polytechnical School of Lausanne). After graduating in architecture, he worked eight months as worker for the visionary rammed earth craftsman Martin Rauch. Within Rauch's team, he worked especially on the Ricola Herb Center designed by Herzog & De Meuron near Basel, which is now the biggest contemporary rammed earth building in Europe. After working six months as an architect with Anna Heringer in Germany, he went to Mexico to design and build his first project in the tropical forest of Oaxaca. This small permaculture workspace won the Blue Award 2014 and has been shortlisted in the European Price of Architecture Philippe Rotthier.
Timur Ersen has run for 3 years his own practice as architect and craftsman in Turkey, proposing constructions that are based on local resources regarding material, craftsmanship and energy. Today, he is based in France.
Visit his WEBSITE