Hadrien Venat (FR)
Matters of Clay
July 22nd – August 1st 2018
The Workshop
This is a technical workshop about traditional clay modelling versus 3D printed ceramics, where participants will be asked to confront and create a dialogue of ancestral and contemporary ceramic techniques.
Participants will learn and experiment with techniques such as turning, hand-moulding and wood firing as well as 3D printed ceramics. But it is ultimately about the creative combination of all those skills! The end result will be one final piece that is hand modelled as well as 3D printed. During some days of that experience, participants will work around the clock to secure the firing of pieces in a wood-burning kiln.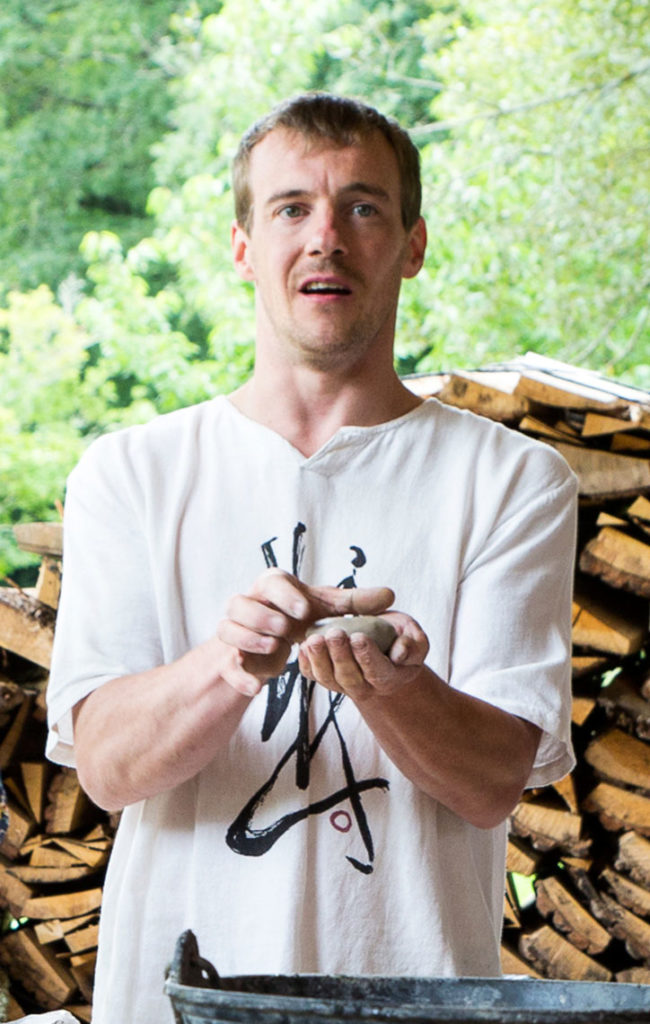 Hadrien employs a multifaceted approach to artistic creation. Trained as a ceramist and with an extensive knowledge of materials, he has an extraordinary dexterity in several domains (wood construction, metal working, furniture restoration, as well as in ceramics with hand modeling, turning, wood and gas firings). Besides his technical qualities, he is equally a gifted artist animated by a creative strength, authenticity and a curiosity to find new possibilities in materials.
His capacity to transmit his abilities to his students, his pedagogic sense, his patience and dedication to transmit this knowledge, distinguish him in particular. This pedagogical approach to design and creation comes from having collaborated with different schools and institutions.
He is currently working in ENSA Limoges (École Nationale Supérieure d'Art), previously managed the workshop in Boisbuchet for several years, and has participated as tutor in workshops at IED Madrid.
Having also his personal practice, he directs his work in the field of contemporary creation concerning scenography, furniture and object creation, wood fired stoneware, ceramics, and volume in general.