mischer'traxler (AT)
Motion Made – Objects Created by Human Movement
August 20th – August 26th 2017
The Workshop
Without movement, nothing would be created.
Our "motion made" workshop will purposefully apply human action when using, operating or making objects. Through practical assignments and experiments, the participants will be stimulated to use their bodies to jump, swing, move, balance, pull..., and use these forces to create products: furniture, objects or even installations. Directions to consider will vary from logical and meaningful solutions to poetic and lively proposals or even amusing absurdity. As the workshop unfolds, there will be a transition from individual tasks to collective aims resulting in shared experiences and collaborative outcomes.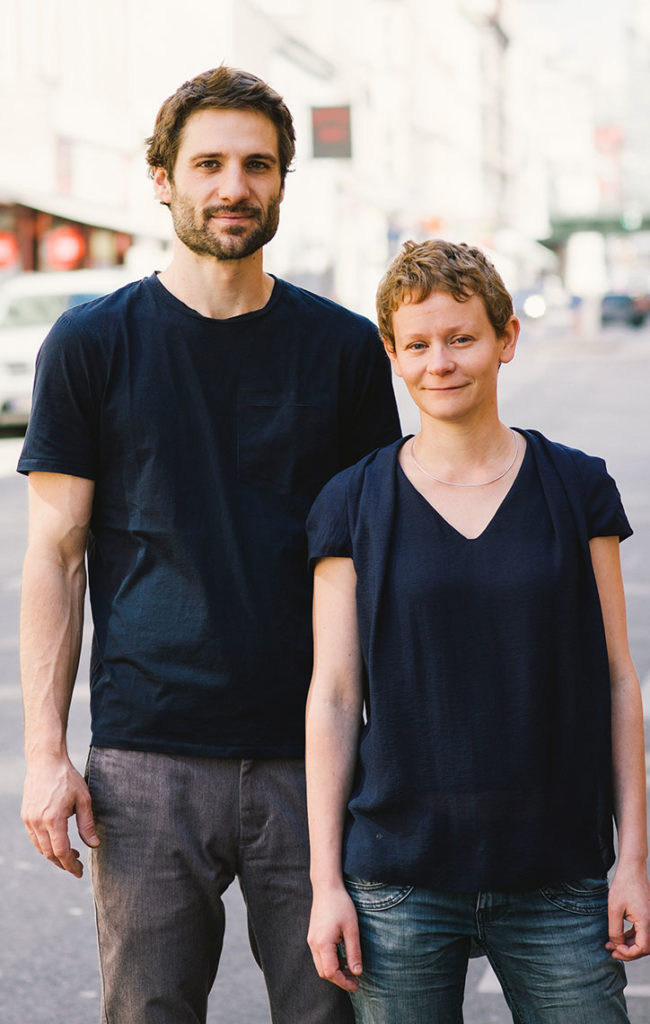 Katharina Mischer, Thomas Traxler and their team form mischer'traxler studio. Based in Vienna they develop and design products, furniture, installations and more, with a focus on experiments, context and conceptual thinking.
Balancing between handcraft and technology, they envision whole systems, new production methods and kinetic or interactive installations that question topics, tell stories or open up new ways of doing things. Influencing and complementing each other, Katharina and Thomas examine, experiment, analyse and reject. Their results are often playing with uniqueness and some of their projects are poetic records that interact with the viewer and evoke unexpected reactions. By using their outcomes as well as a mean of communication, the studio tries to show that Design can be functional, good and beautiful not just in objects but as well in the ideas they represent.
Their projects are displayed in exhibitions on contemporary Design and Art as well as in Museums such as the Boijmans van Boiningen, the Design Museum London, the Triennale Milano, Mudac Lausanne and more, as well as on International festivals and fairs. Projects by mischer'traxler are to be found in the permanent collections of the Art institute Chicago, the Vitra Design Museum and the MAK Vienna, among others.
As a studio, mischer'traxler was honoured with the 'Designer of the future award' by Design Miami/Basel and W-hotels in 2011 in 2014 with the 'Young talent award' by the Be-open foundation and recently with the Swarovski Design Medal 2016 by Swarovski and the Vienna Design Week.
www.mischertraxler.com