PYRUS (GB)
Nature, Translated
August 12th – August 18th 2018
The Workshop
This week is about exploring botanical forms and our personal connection with nature, observing these relationships and translating them through manipulation of natural materials.
Our starting point for every project is the materials that are available to us. Foraging is an intrinsic part of our own creative practice; the search for and exploration of botanical material in the surroundings both informs and dictates the size, shape and position of the final piece. Together we will take inspiration from the Japanese practice of Shinrin-yoku (forest bathing) and spend time in the landscape of Boisbuchet to gather, examine and interpret the material we choose. Finding personal connection with the surroundings we will encourage discussion to engage a dialogue about form and texture, working towards a botanical installation piece(s), or still life. Working together presents challenges but ultimately, collaboration strengthens the outcome of a project; enriching both the individual and group creative process.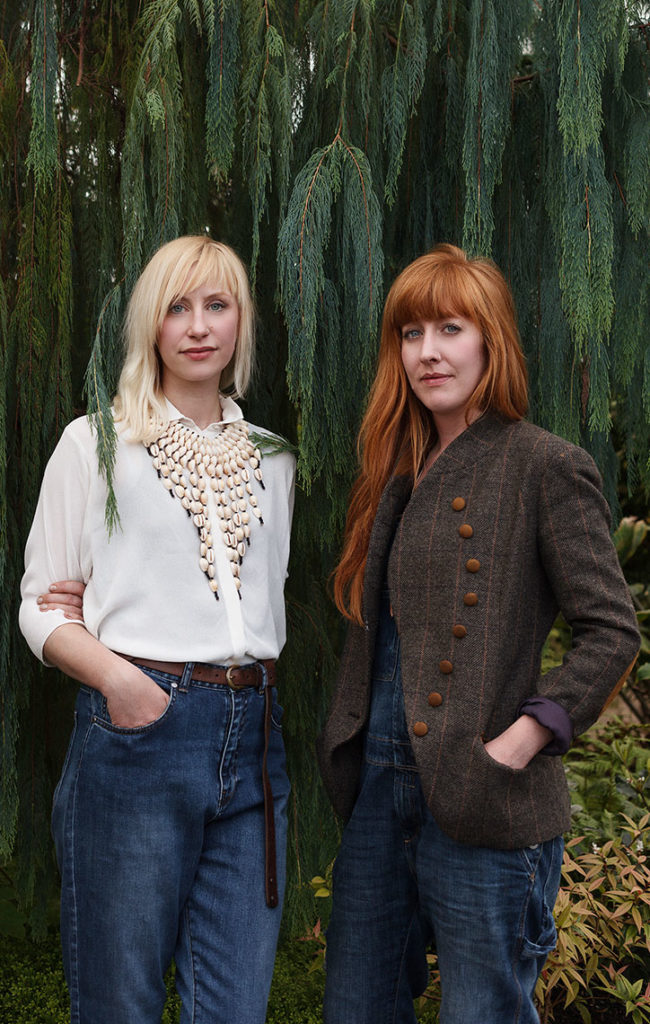 PYRUS is a botanical design studio in Scotland, founded in 2011 by visual artists Natalya Ayers and Fiona Inglis.
With backgrounds in fine and applied art and floristry, Natalya and Fiona responded directly to their disillusionment with the global market for imported flowers and 'flower miles', establishing their own cut flower production in a historic Victorian walled garden.
The focus on seasonal, ethical flowers is intrinsic to their creative practice, incorporating foraged botanical and natural materials with flowers grown mostly by seed. This holistic approach enables elements from each stage of the growing cycle to be used, emphasising a deep connection with the materials: seedlings, flowers, dying plant matter and root systems.
Natalya and Fiona work across the mediums of installation art, sculpture, photography and set design. With a history of collaborating with brands, PYRUS works with clients including Wedgwood, Aesop and Laboratory Perfumes, public art institutions and creative producers. Their work has been published globally and the recent photographic print series 'Consummation', exhibited in London for Rakes Progress, showcases their leading contribution to contemporary floriculture practice.
Visit their WEBSITE