Christopher Schanck (US)
Raw and Refined
July 16th – July 22nd 2017
The Workshop
The future isn't about creating barriers between ourselves and the natural world; rather, it is about understanding our relationship to it.
This workshop will explore an integration of natural and manufactured materials, revealing their coexistence. We will choose a material sourced from the grounds of Boisbuchet and pair it with a manufactured, 'off-the-shelf' component. We will then work through a series of rapid iterations exploring the union between these seemingly disparate elements.
After examining how material decisions are made on a prototypical scale, projects will then advance into furniture, sculptures, or designed objects.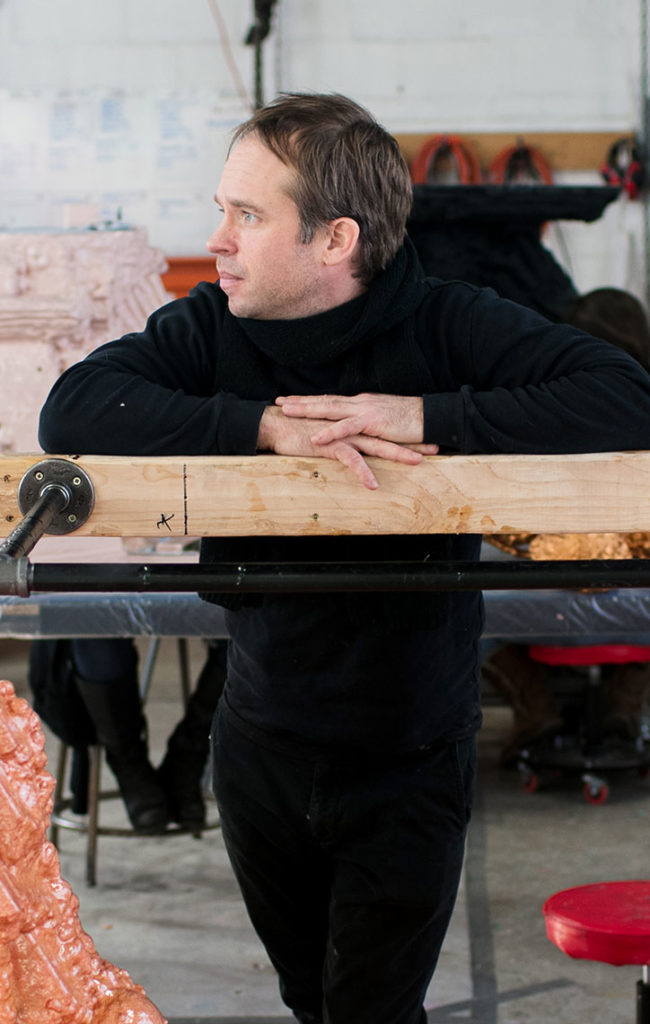 Detroit-based designer Chris Schanck embraces contradiction in his work, finding a comfortable place between the distinctions of dilapidation and assemblage, individual and collective, industrial and handcraft, romanticism and cynicism. His efforts deviate from the mass-produced, instead reviving mundane materials by transforming them into unique objects of uncommon luxury. Schanck is perhaps best known for his "Alufoil" series, in which industrial and discarded materials are sculpted, covered in aluminum foil and then sealed with resin. Schanck received a B.F.A. from the School of Visual Arts in Sculpture and an M.F.A in Design from Cranbrook Academy of Art. In 2011, Schanck moved to Detroit and founded a burgeoning studio over a dozen artists, students and craftsmen.
www.artsy.net/artist/chris-schanck