Andrey Bartenev (RU)
A Triadic Ball
July 18th – July 27th 2019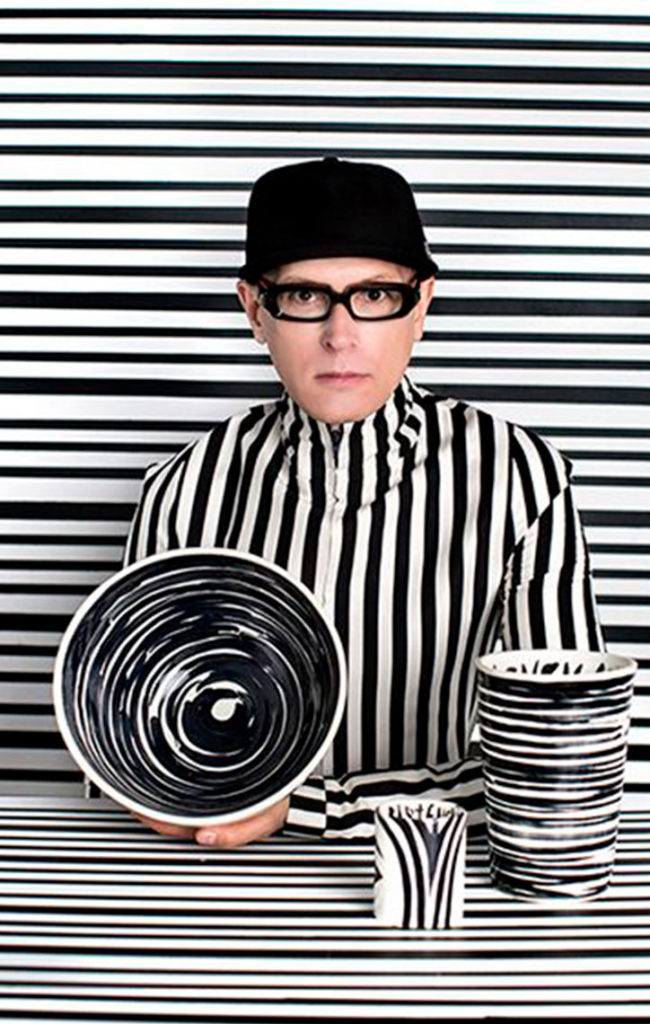 Andrey Bartenev – Russian artist, performance artist, sculptor, painter, scenographer and artist of the costumes for theater.
Autor of the exhibitions in Royal Festival hall in London, Exhibition in the Hall of Treasures in The Royal Library Copenhagen, Worked with William de Kooning foundation, Artist in residence at Robert Wilson Watermill center, New York. Performances at Van Gogh museum, Participant at Venice Biennale 2007 Russian Pavilion, Best show at Burning man 2017, Teacher at Norway Theater academy.
First Prize at the Alternative Miss World 2018 Miss UFO.
Curator of the Gallery of the contemporary art in Moscow.

https://en.wikipedia.org/wiki/Andrey_Bartenev
A Triadic Ball
July 18th – July 27th
Workshop Categories

The Workshop
Between 1912 and 1922, Oskar Schlemmer, master of form at the Bauhaus, developed 18 costumes for 3 dancers for the so-called "Triadic Ballet".
At the time perceived immediately as a revolutionary form of modern ballet, the piece has become iconic for the whole Bauhaus' interdisciplinary aesthetics.
It's triad composition of music, movement and costumes according to height, width and depth, to the three primary colours and to circles, squares and triangles shall inspire our workshop for a 21st century interpretation.
Schlemmer's ballet was striving for dematerialisation – have we today reached that goal in virtual reality? Which are the forms, colours and movements that characterize humans and their relations with space today?
Russian artist Andrey Bartenev will conduct this costume-, stage-, choreography, and make-up-workshop to culminate in a performance amid Boisbuchet's grand scenery.
Accommodation & food are included

We can accommodate for special catering

All participants sleep in dormitories
Our staff are available to help you conceptualize & produce your designs

Tools & materials are provided by Boisbuchet

All workshops are taught in English

The number of participants is limited to 22
Weekly campfire, exhibition & guided tour of the Domaine

Conferences from designers throughout the week

The famous Wednesday Porky's party