Marcelo Rosenbaum (BR)
Ancestral Soul
August 18th – August 24th 2019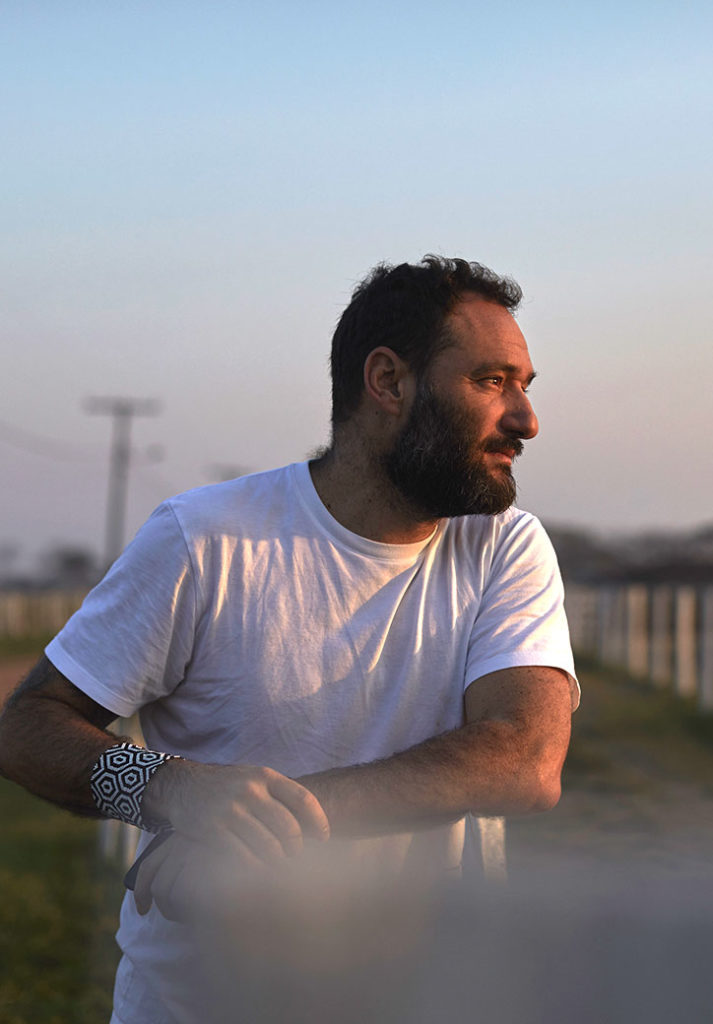 Marcelo Rosenbaum is Brazilian, Honoris Causa Professor in architecture and has been at the forefront of Rosenbaum Archtecture and Design office for more than 20 years, with projects based on cultural identity and expression. Each space or object is designed to connect ancestral values to new knowledge.
Founder of A Gente Transforma Institute, developed the Essential Design Social Technology, used to connect design to other tools that drives social transformation, and expands impacts in order to bring new significance, inclusive processes to the design and architecture chain. A Gente Transforma Institute is part of the Yunnus Social Business network.
Rosenbaum has been awarded the best product design awards by the Museu da Casa Brasileira in 3 editions (1999, 2016 and 2017).
Canuanã Children Village, awards are RIBA International Prize 2018, the Archdaily Building of the year (2018), AkzoNobel (2017), and third place in Oscar Niemeyer Prize for Latin American architecture (2018).
Rosenbaum has had its work exhibited on several occasions, the main one being the Brazilian pavilion of the Architecture Biennale of Venice (2018).

www.rosenbaum.com.br
Ancestral Soul
August 18th – August 24th
Workshop Categories

The Workshop
This workshop proposes an exercise in experimentation and optimism. Your careful observation and resusing parts of an old Boisbuchet building are going to create a new space that is based on the site's ancestral soul.
Your observation of the ancestral soul will focus on a nature that became structured and established over centuries. It shall produce knowledge about the earth, the body, the mind, the spirit, the group and others, the flora and fauna, meteorology, waters, wind and fire, about mating, feelings, pain, desires, death and the beyond, about horror, delight, and eternity.
Your observations will lead us to creating a space that is connected to nature in three dimensions: the nature of the soul, the nature of the encounter, and the nature of the landscape.
Accommodation & food are included

We can accommodate for special catering

All participants sleep in dormitories
Our staff are available to help you conceptualize & produce your designs

Tools & materials are provided by Boisbuchet

All workshops are taught in English

The number of participants is limited to 22
Weekly campfire, exhibition & guided tour of the Domaine

Conferences from designers throughout the week

The famous Wednesday Porky's party