Katharina Unger (AT)
Beyond Food: Exploring Future Food Scenarios
August 18th – August 24th 2019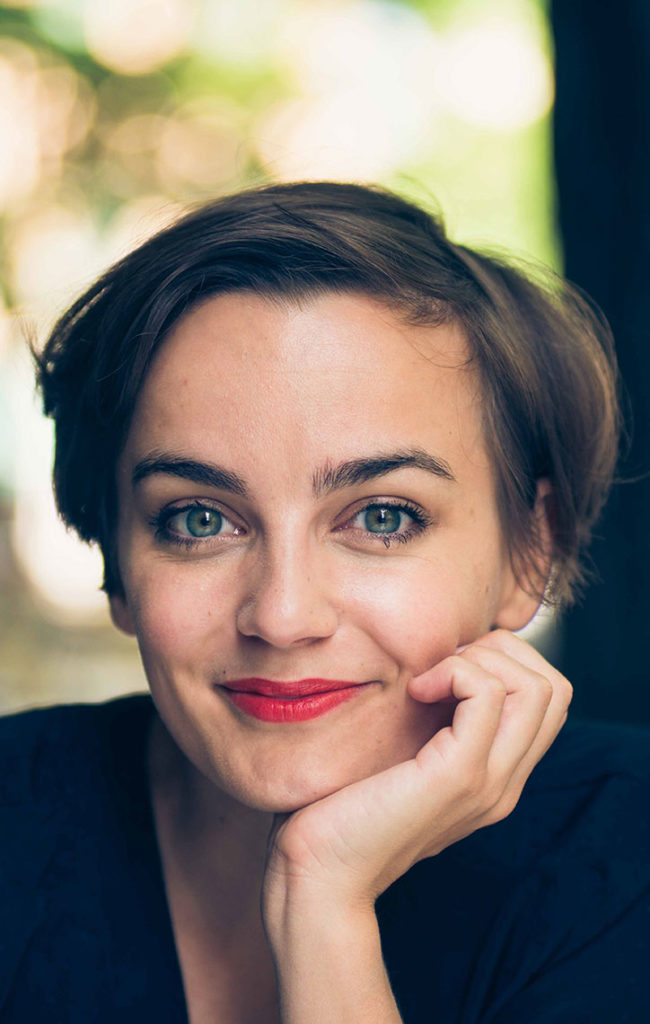 Born and raised in Austria, Katharina is currently living and working in Hong Kong. She is often described as a thought leader in the space of design for sustainability, food and agricultural innovation.She has worked as a design advisor and consultant in agencies and for her own clients in London, Hong Kong, Vienna, across the USA and Africa.
Katharina has founded Livin Studio and Livin Farms, companies leading in the field of edible insects and novel food innovations. She has brought her own and her clients´products successfully from idea to market.
Katharina has given multiple lectures at universities and public events and is frequently booked as a lecturer, professional keynote speaker or for TV interviews worldwide. Katharina is Alumna of the US Fulbright Program and studied Industrial Design (Masters Degree) and Design for Social Impact in Europe and the US.
She has studied under the mentorship of Hartmut Esslinger (Founder of Frog Design) and Fiona Raby (RCA London). For her work, she has received the RedDot Design Award, the Braun Prize Sustainability Award, the Bio Art and Design Award, the Core 77 International Design Award, as well as numerous other awards, fellowships and stipends.
Katharina believes that a designer needs to observe the world on a systems level, in order to create impact through physical or strategic inventions.
www.livinfarms.com
Beyond Food: Exploring Future Food Scenarios
August 18th – August 24th
Workshop Categories

The Workshop
What is food? Food is central to shape our bodies through its nutrition. It nourishes our minds through indulgence of its aesthetics, texture and taste. It shapes our natural and human-made surroundings by the way it is cultivated and distributed. It also shapes the political landscape, for example when it gets scarce through climate change or when humans start competing for resources of land and water in order to grow it.
There´s seldomly a topic so diverse, complex yet so simple in its universal understanding of people everywhere. This workshop explores the natural edible landscape around us and finds new methods and tools to collect or grow new sources of food. You are going to design unique and immersive food scenarios and "dinner" experiences.
Accommodation & food are included

We can accommodate for special catering

All participants sleep in dormitories
Our staff are available to help you conceptualize & produce your designs

Tools & materials are provided by Boisbuchet

All workshops are taught in English

The number of participants is limited to 22
Weekly campfire, exhibition & guided tour of the Domaine

Conferences from designers throughout the week

The famous Wednesday Porky's party