Nelly Ben Hayoun (FR)
Liquid Gold and Other Suns
August 23rd – August 29th 2020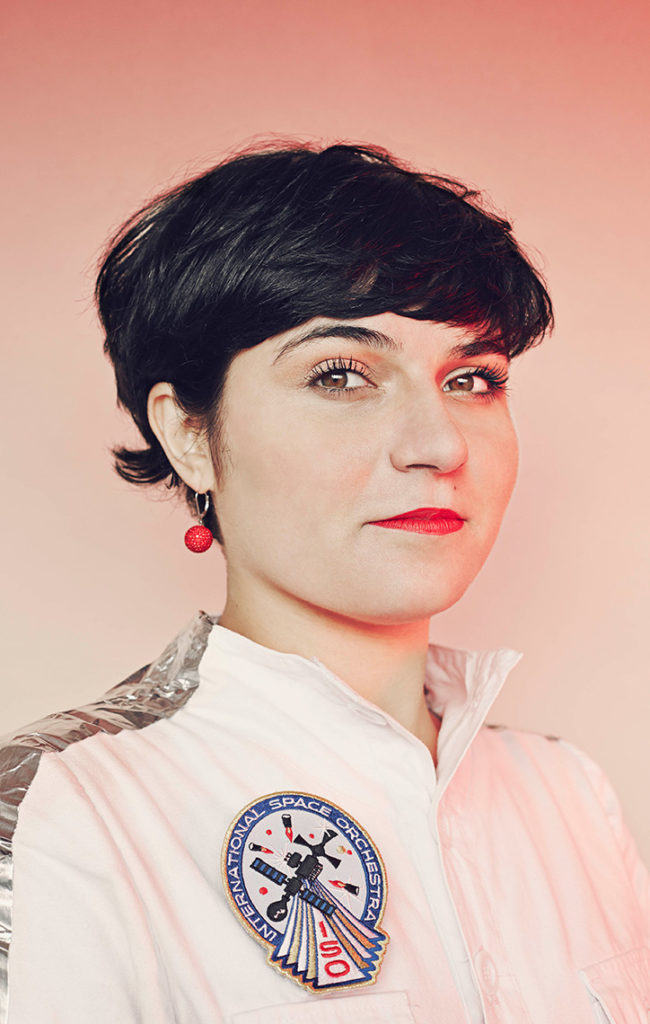 Nelly Ben Hayoun Ph.D (explorer/ director and filmmaker/ designer of experiences/ alternative educator & free university founder/ researcher/ inspirational speaker/ curator). Ten years experiences directing, leading and sustaining projects of large scale, large teams in and out institutions, and working and managing complex productions (often described as impossible productions), designing and programming experiences that bring together the public with the sublime in their everyday and in science and negotiating cultural partnerships. Ben Hayoun works in the music, film, design, academic, experiential, tech, innovation, speculative, critical design and political realms, so a various panel of expertise in the cultural and community focused industries, all scales, institutions, academia and beyond.
She founded in 2017 and directs the University of the Underground, a tuition free pluralistic and transnational university in the basement of nightclubs with board members like Pussy Riot, Massive Attack, Noam Chomsky, Paola Antonelli, Hans Ulrich Obrist, Beatrice Galilee and many others. It is set as a charity and it set for disorder in academia and design education.
She has consulted and run programming for companies of various scales (Mattel, XL recordings, Google, Go Pro, Ideo, Autodesk, LEGO, IKEA, WeTransfer, MINI, NASA, McSweeneys, Converse, Nike, Abobe Photoshop, etc…).
www.nellyben.com