Nelly Ben Hayoun (FR)
Liquid Gold and Other Suns
August 23rd – August 29th 2020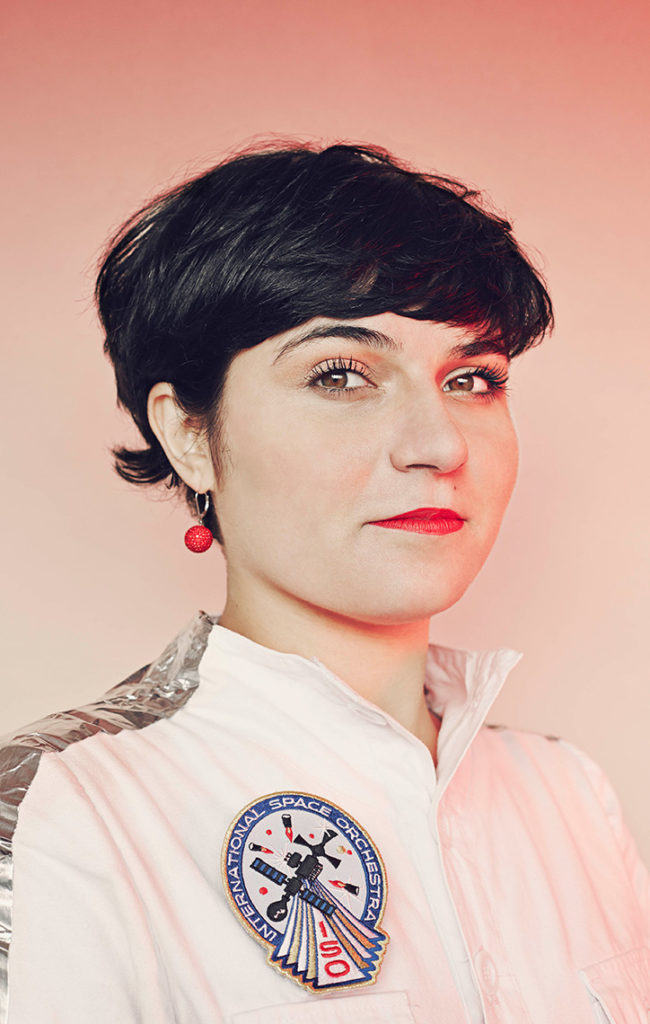 Nelly Ben Hayoun Ph.D (explorer/ director and filmmaker/ designer of experiences/ alternative educator & free university founder/ researcher/ inspirational speaker/ curator). Ten years experiences directing, leading and sustaining projects of large scale, large teams in and out institutions, and working and managing complex productions (often described as impossible productions), designing and programming experiences that bring together the public with the sublime in their everyday and in science and negotiating cultural partnerships. Ben Hayoun works in the music, film, design, academic, experiential, tech, innovation, speculative, critical design and political realms, so a various panel of expertise in the cultural and community focused industries, all scales, institutions, academia and beyond.
She founded in 2017 and directs the University of the Underground, a tuition free pluralistic and transnational university in the basement of nightclubs with board members like Pussy Riot, Massive Attack, Noam Chomsky, Paola Antonelli, Hans Ulrich Obrist, Beatrice Galilee and many others. It is set as a charity and it set for disorder in academia and design education.
She has consulted and run programming for companies of various scales (Mattel, XL recordings, Google, Go Pro, Ideo, Autodesk, LEGO, IKEA, WeTransfer, MINI, NASA, McSweeneys, Converse, Nike, Abobe Photoshop, etc…).
www.nellyben.com
Liquid Gold and Other Suns
August 23rd – August 29th
Workshop Categories

The Workshop
Did you know that gold nanoparticles are red? This workshop will investigate alchemy, material transformation and other physical experiments which interrogate matter (as we know it), experiences and its related history. Invited to research histories of civilisation, diasporas and the movement of populations from territories to territories, from land to sea, land to the sun, or water to land, participants will be tasked to question cultures and borders through material investigation, illusion, and experiential experiments.
Our working proceeds in 4 phases: 1) the finding of a community through physical experimentation, 2) the mapping and staging of the community's movements, 3) the video recording of our discoveries, and 4) the media distribution of our films. The videos of 3 minutes each shall propose a unique and original vision of histories and their territories while proposing an innovative narrative. Additionally, participants are tasked to investigate new modes of dissemination of their video's content: "What is coming after online streaming?".
Who knows, but in the end we might find ourselves in the head of Tutankhamun before his head got cut off in ancient Egypt, experiencing an emotional gaze made of crystals and manufactured sun.
Important: Please bring your smartphones, laptops, cameras as well as any special tool or material you wish to use on this trip.
Accommodation & food are included

We can accommodate for special catering

All participants sleep in dormitories
Our staff are available to help you conceptualize & produce your designs

Tools & materials are provided by Boisbuchet

All workshops are taught in English

The number of participants is limited to 22
Weekly campfire, exhibition & guided tour of the Dom