Franziska Kessler (CH)
Making Place and Space – Design with Yoga
August 2nd – August 8th 2020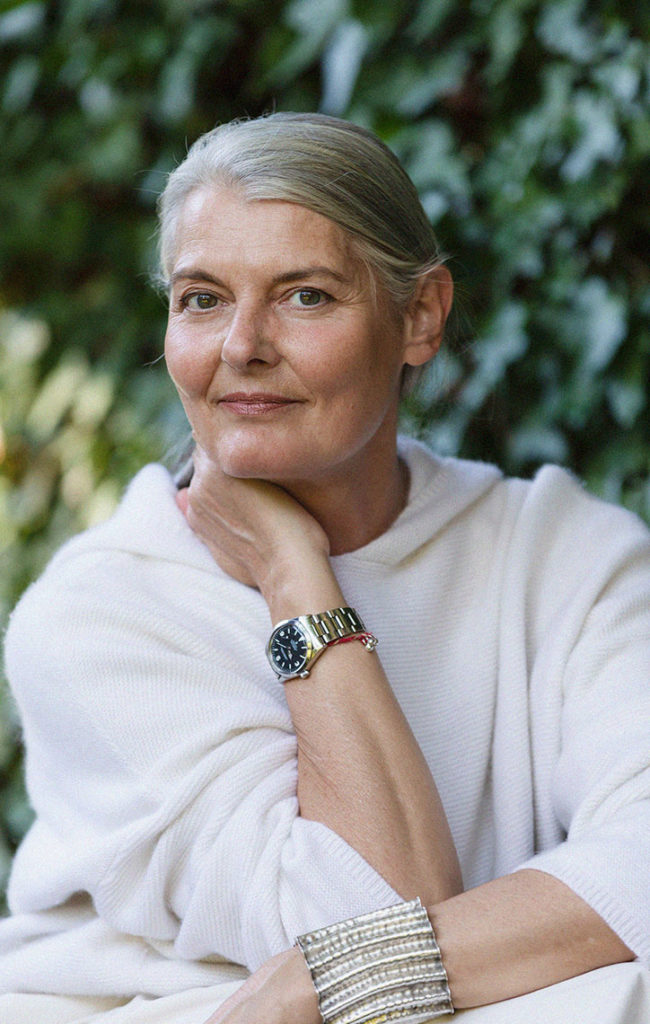 Franziska Kessler is a regular in Boisbuchet. She loves to create spaces and finding the form within the nature without boundaries. Her professional history in the area of design and creativity is manifold.
As a former lifestyle professional for magazines such as Vogue and Elle, she is currently working as an international acclaimed design expert and interior designer for companies, hotels and private clients. Yoga is since many years an integral part of her life. It means a completion and reinforcement of one's bodily and mental abilities. In the combination of yoga, meditation and creativity she sees an enhanced potential in all that one undertakes.
What began as a rather private concern with Yoga, soon brought insights that resulted in a professional commitment to it. She leads regularly international Yoga workshops and classes.
Franziska is a certificated and trained Kundalini Yoga teacher by Gurmukh Kaur Khalsa and her husband Gurushabd Singh Khalsa. Like them, her teaching is deeply inspired by this ancient technique and spirit of Yoga. She also holds a Reiki master degree to complete the understanding of working with energy.
Video Franziska Kessler Workshop 2016
www.franziskakessler.com
The Workshop
Franziska Kessler's workshops in Boisbuchet are creative experiments and exercises at the same time. This week will come from nature in and around us. In Boisbuchet's bucolic landscape, we'll look for stones on the river and in the meadows, in the forest and on the edges of paths, which we all together combin into a two, three or four-dimensional form in the landscape. Our actions and perceptions shall create as consciously as possible a place that enables unity and openness with ourselves, with others and with the world - a worthy site for community, meditation and beauty, where everyone can get together but may also find a place alone.
Yoga will not only prepare us physically and mentally for this task, but will also flow into the creative process itself - just as, conversely, our creative energies and skills increase the experience of yoga. And nature as a source of energy and inspiration will feed both the process of designing the place outside and the design of ourselves: "using raw materials and my human scale in the reality of landscapes" (Richard Long).
Kundalini is the source of the universal life force (prana) that sleeps in each of us at the root of the spine like a coiled snake. Kundalini Yoga, also known as Yoga of Consciousness, is a transforming method of energy work that affects mind and soul through the body. Taught in Tibet and India for thousands of years, it includes physical exercises, breathing control, meditation, and singing mantras. The techniques are simple and can be performed by everyone regardless of age or physical fitness.
Accommodation & food are included

We can accommodate for special catering

All participants sleep in dormitories
Our staff are available to help you conceptualize & produce your designs

Tools & materials are provided by Boisbuchet

All workshops are taught in English

The number of participants is limited to 22
Weekly campfire, exhibition & guided tour of the Domaine

Conferences from designers throughout the week