Francesca Sarti (IT)
Drink and Think
July 16th – July 22nd 2017
The Workshop
For one week, food will be the privileged angle used to investigate social and cultural conditions, environmental issues and global topics, such as the future of our lands and oceans.
The remote location of Boisbuchet will be the ideal place for a visionary, but operative "think tank" to develop ideas and prototypes for new sustainable water vessels, to create new drinking and eating rituals, to no longer be accustomed to the use of plastics or other environment enemies, and to imagine cleaner oceans and fields for the very near future.
This will be an occasion for the team to make statements, to make people think, but also to reflect with a certain dose of playfulness and a joyful aesthetic: drink & think!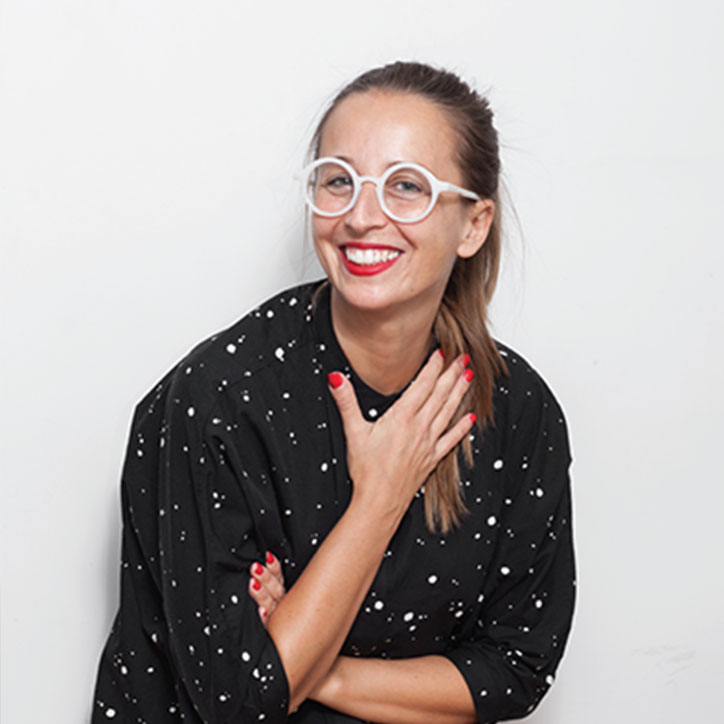 Francesca Sarti, born in Florence and based in London, is an architect with an interdisciplinary attitude, who has always combined fields of interest, experiences and research, focusing on the world around us through a critical and creative filter.
After working in the contemporary art world, in 2001 she founded the food design studio Arabeschi di Latte.
Blurring the boundaries between food and design, Arabeschi di Latte has created and exhibited a variety of food-related projects such as pop up cafés, special dinners, performances, installations and workshops around the world.
Using food as a tool to communicate, Arabeschi di Latte also creates special events and taylor-made projects for brands and institutions including: Selfridges, Marni, Fendi, Kenzo, Zegna, Molteni, Boffi, Caesarstione, Bitossi, Pitti Immagine; The New York Times, RCS, San Pellegrino, MAXXI, and London Fashion College.
www.arabeschidilatte.org